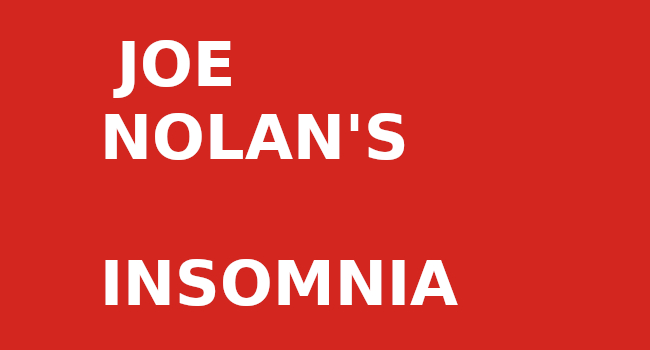 Ghosts Are Us: Charlie Kaufman's new film is difficult and unique, but is it any good?
Charlie Kaufman's having a busy summer: his debut novel, Antkind was released in July and his latest directorial effort comes to Netflix this Friday. Kaufman adapted I'm Thinking of Ending Things from lain Reid's novel of the same name. Kaufman is best known for his surreal screenplays for films like Being John Malkovich (1999), Adaptation (2002) and Eternal Sunshine of the Spotless Mind (2004). Kaufman's directorial debut came with Synecdoche, New York (2008), a film the late great Roger Ebert called "the best movie of the decade." I'm Thinking of Ending Things is an emblematic of Kaufmanesque filmmaking: meta contextualizing of stories-within-stories; characters breaking the fourth wall; characters aware of their own narratives; non-linear storylines, to say the least. I'm Thinking of Ending Things is a difficult, complex movie, but is it any good?
I was taken aback when I saw that Kaufman's new movie was being released as a "psychological horror" film. The movie is ultra-weird and often creepy, but I wouldn't call it scary. You could say that I'm Thinking of Ending Things is a haunted house film, but the house is time itself and the ghosts are us. The whole plot of this film revolves around a Young Woman (Jessie Buckley) on a road trip with her newish, almost-boyfriend, Jake (Jesse Plemons). They're on their way to a remote Oklahoma farmhouse where the Young Woman will meet Jakes parents (Toni Collette, David Thewlis) for the first time. Here's the problem: the Young Woman is already thinking of ending things with Jake.
A horror film, after all.
Of course, this is a Charlie Kaufman movie where simple ideas are given free reign to spin into ever more complex webs of philosophical questions and cultural allusions – everyday reality is undermined, and travelers stop for milkshakes in the middle of a blizzard. Viewers watch Kaufman's film through the lens of the Young Woman's ennui over her own lack of self-determination. But before we're even through the first act character identities begin to shift, circumstances begin to repeat themselves, and the Young Woman looks directly into the camera to recite a poem to the audience. She's a poet. Or she was a poet. Or she will be.
I'm Thinking of Ending Things is a Kaufmaneque film from Charlie Kaufman, which is exactly what I was hoping to see. That said, this movie's value only equals the sum of its sometimes outstanding parts: Lukasz Zal captures an otherworldly lensing of the bleak Oklahoma winter-scape that perfectly frames the characters' dislocated experiences. Collette's performance alone is worth streaming this film for, and I've grown to appreciate Thewlis' recent roles having never enjoyed his earlier work. Plemons does a lot with a little to bring the brooding Jake to life, making him relatable despite his awkwardness and angry outbursts. Buckley, not so much. She's a game actor, but she's in the unenviable position of playing an unsympathetic character in a lead role. The Young Woman's decision to meet Jake's family even though she knows she's leaving him creates the whole plot of the film. But how can a viewer connect to such a weak, unmotivated character? To make matters worse, Kaufman gives the Young Woman reams of pretentious dialog and a torrent of internal narration which spools out in endless droning voice-over. Many people have made the bad decision to take a step forward in a relationship they knew was over. And almost everybody was smart enough not to make a movie about it.
I'm Thinking of Ending Things streams on Netflix beginning this Friday, September 4