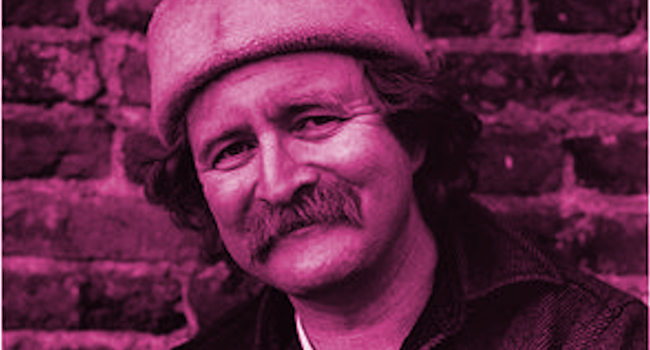 By Source, Fair use, https://en.wikipedia.org/w/index.php?curid=29768619
In September of this year we'll recognize 35 years since poet Richard Brautigan shot himself in the head, committing suicide at the age of 49 in 1984. I was thinking about Brautigan today because a link to the excellent Adam Curtis documentary All Watched Over By Machines of Loving Grace popped up on my Twitter feed. The BBC documentary series outlines the spread of Ayn Rand's Objectivist philosophies into America's Silicon Valley, and it examines the cybernetic utopia promised by the virtue of selfishness at the speed of integrated circuits. The series takes its name from one of my favorite Brautigan poems…
All Watched Over by Machines of Loving Grace
I like to think (and
the sooner the better!)
of a cybernetic meadow
where mammals and computers
live together in mutually
programming harmony
like pure water
touching clear sky.
I like to think
(right now, please!)
of a cybernetic forest
filled with pines and electronics
where deer stroll peacefully
past computers
as if they were flowers
with spinning blossoms.
I like to think
(it has to be!)
of a cybernetic ecology
where we are free of our labors
and joined back to nature,
returned to our mammal
brothers and sisters,
and all watched over
by machines of loving grace.
Watch Part 1 of the series on Vimeo but first check out this great interview with Curtis talking about his unique style of storytelling…
Please subscribe to my YouTube channel where I archive all of the videos I curate at Insomnia. Click here to check out more occult posts.
Join our Patreon campaign to receive exclusive, personalized, patrons-only art and music giveaways, and become an insider in this creative practice that keeps Insomnia awake.
Support independent art, music and writing at:
Bitcoin: 39tcfRTLCyeAD7kmYuxJviFiJP5hBUNHJk
Ethereum: 0x14Ba8044FF25BfDe2b62eFC6d21d7435DeB31796