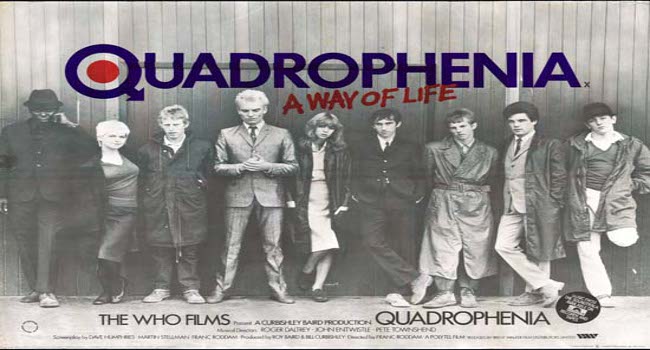 For those readers who are unfamiliar with Mod culture, let's begin with the Wiki:
Mod (from modernist) is a subculture that originated in London, England, in the late 1950s and peaked in the early to mid-1960s. Significant elements of the mod subculture include fashion (often tailor-made suits); music, including African American soul, Jamaican ska, British beat music, and R&B; and motor scooters. The original mod scene was also associated with amphetamine-fuelled all-night dancing at clubs.[4] From the mid-to-late 1960s and onwards, the mass media often used the term mod in a wider sense to describe anything that was believed to be popular, fashionable, or modern.
The Who's adopting of Mod signs, symbols and fashion is part of what separated the band from the rest of the post-Beatles flood of British Invasion rock bands. Pete Townsend's art school sensibilities and his uncanny intuition for trends and fashions found The Who adopting the style and attitudes of British Mod Culture in the 1960′s, and their 1973 album Quadrophenia found the band creating their second rock opera, looking back and telling the story of the birth of Mod in Britain. Mod culture experienced a revival with the release of the Quadrophenia album and the band's 1979 film of the record effectively marked the end of Mod.
From modern jazz to Georgie Fame, from The Who to The Jam, The Who, The Mods, And The Quadrophenia Connection tells the story of Mod culture using The Who and their classic album as the narrative spine of the film.
Subscribe to my YouTube Channel to check out all of the videos I curate here on the blog.
Stay Awake!