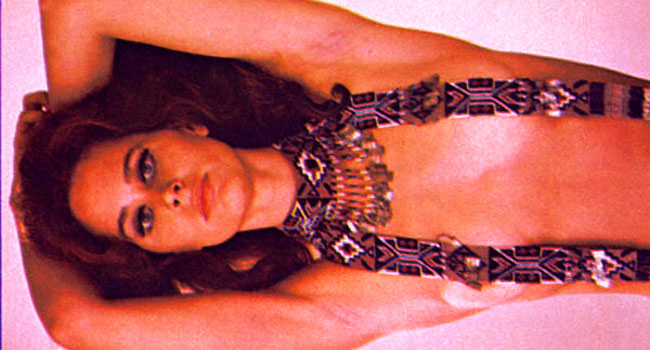 So odd to look at the Wiki entry about actress Karen Black and find it reading in the past tense. Although Black isn't necessarily a household name today, among lovers of both high and low cinema, and bohemian types with a high pop culture IQ, Black was iconic.
A native Chicagoan, Black was a bright kid who started attending Northwestern University at the age of 15. After two years she moved to New York to study acting with the great Lee Strasberg, going on to appear in a number of Broadway productions.
From the theater, Black broke into television, but she's remembered for her turns in counter-culture cinema classics like Easy Rider, Nashville and Five Easy Pieces. In that film she played the sweet, sad, scattered, pregnant waitress Rayette. The role found Black nominated for an Academy Award for Best Supporting Actress. She won the Golden Globe in the same category.
In addition to all of her art-house credits, Black played multiple roles in the horror classic Trilogy of Terror: A made-for-TV-movie comprised of three vignettes written by suspense author Richard Matheson. I saw Trilogy when I was a little boy, watching an afternoon horror show in our old living room in Detroit. In the third chapter, "Amelia", Black receives a Zuni fetish doll that comes to life and tries to kill her. I was terrified by that mean little doll. I also fell in love with Karen Black.
Karen Black died yesterday after struggling with cancer.
Here is an epic montage of Karen Black's crazy range of roles
Please subscribe to my YouTube channel where I archive all of the videos I curate at Insomnia. Click here to check out more cinema posts.
Stay Awake!