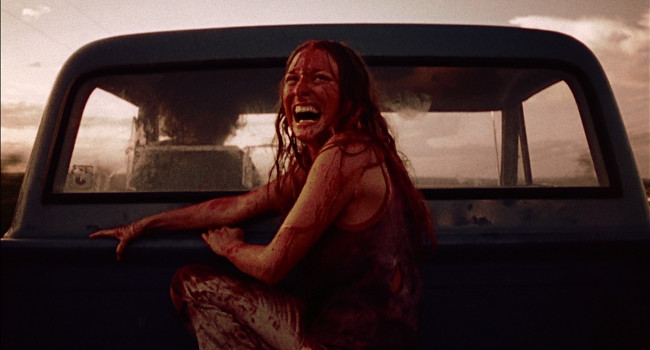 After seeing Night of the Living Dead, Tobe Hooper was inspired to make a horror movie of his own with the goal of giving fans as much scare for the buck as he could. Standing in front of a chainsaw display in a department store, surrounded by a rude throng of Christmas shoppers, Hooper had an idea that became a legend.
For my money, The Texas Chainsaw Massacre is the queen-mother of all horror films. The hulking brutality of Leatherface combined with the grimy realism of the low budget production values makes the movie feel more like a documentary than a horror film — the results are as chillingly real today as they were at its 1974 debut.
This segment from the horror film doc Masters of Horror puts Tobe Hooper and his cast in the spotlight, remembering the grueling labor of love that became one of the most enduring horror films ever made.
"Chainsaw one was a play about morality in a strange way and family values, and it was all bubbling up out of the times and out of Watergate…" — Tobe Hooper
Stay Awake!
Please subscribe to my YouTube channel where I archive all of the videos I curate at Insomnia. Click here to check out more Cinema posts.