The Academy Awards are upon us and – as every faithful reader of this blog knows – we are crazy for film! As every reader – so brilliant, so dangerous – also must know, the Academy Awards are mostly bullshit.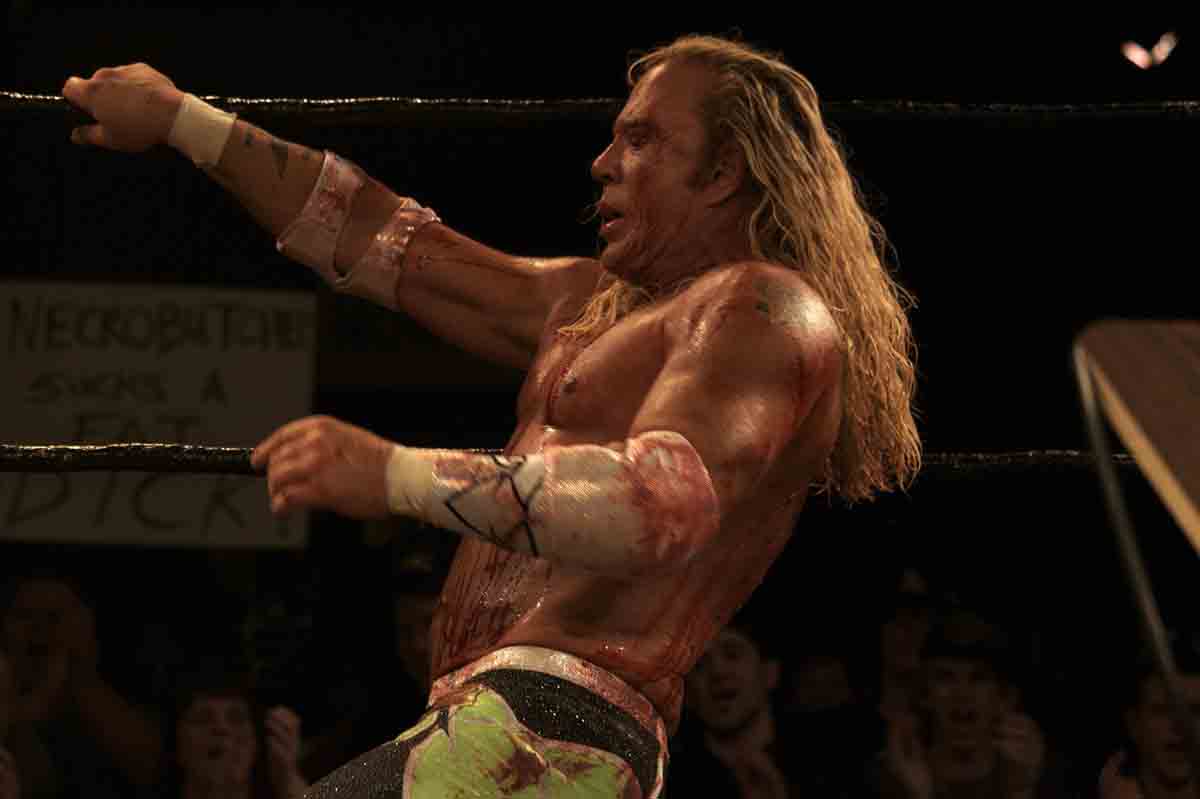 Just like the Grammy Awards, these American pop-culture celebrations can never seem to decide if they are honoring art or commending commerce.
Will these two never get along?
That said, they sometimes surprise, recognizing real talent over box-office tallies, true vision over crafty hacksterism.
Although neither Darren Aronofsky or his brilliant film The Wrestler got their just due at nomination time, the performance of Mickey Rourke has received the nod.
Here at insomnia we are long-suffering fans of the long-suffering thespian. We wanted to bum his smokes in Diner. We wanted to steal his haircut in Rumble Fish. We wanted to join his revolution in A Prayer for the Dying, and we wanted to be make out with Lisa Bonet in Angel Heart.
After famously destroying his career – and resurfacing with his original dream of boxing greatness – Rourke has made a steady comeback, capped off by his Best Actor nomination for his portrayal of Randy the Ram.
There has been a lot of ink spilled on his journey, but The Sleepless Film Festival would rather hear from the man himself.
Here are two long interviews that allow Rourke to tell his own story on his own terms:
First, The Mickey Rourke Story: One of the best actors of his generation, Mickey Rourke is nominated for an Academy Award for his role as a down-and-out pro wrestler in Darren Aronofsky's film, The Wrestler. In this interview, Rourke talks about his troubled childhood, his early fame, his thirteen year exile from Hollywood, his passion for boxing, and his new work with Robert Rodriguez and Aronofsky.
And now, Mickey Rourke-The Angel Heart Interview: This candid interview with Rourke can be found on the DVD extras of the special edition of Rourke's film Angel Heart. Rourke talks about his bad behavior, boxing, his dog (who makes a cameo) and the great Eric Roberts.
Now for something completely different…
This is the new video for my song "The First To Know"!
If you liked that, you'll love this!


Love,

Joe Nolan
Check out my profile at Reverb Nation to see my updated press and bio.
Listen to my earlier releases, and enjoy free downloads here!