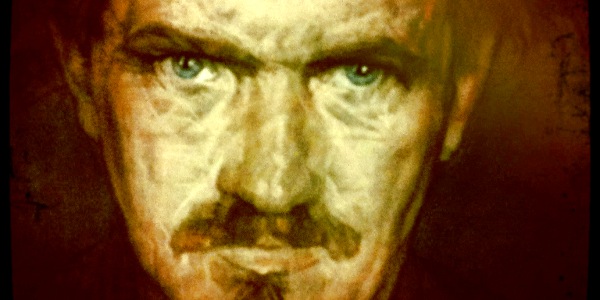 Austin Osman Spare was many people including both an enfant terrible in the London art world at the beginning of the 20th century, and one of the pioneering forerunners of contemporary occultism. Wiki has the basics…
Visionary artist and mystic Austin Osman Spare, who was briefly a member of Aleister Crowley's A∴A∴ but later broke with them to work independently,[5] is largely the source of chaos magical theory and practice. Specifically, Spare developed the use of sigils and the use of gnosis to empower these. Most basic sigil work recapitulates Spare's technique, including the construction of a phrase detailing the magical intent, the elimination of duplicate letters, and the artistic recombination of the remaining letters to form the sigil. Although Spare died before chaos magic emerged, many consider him to be the father of chaos magic because of his repudiation of traditional magical systems in favor of a technique based on gnosis.
Following Spare's death, magicians continued to experiment outside of traditional magical orders. In addition to Spare's work, this experimentation was the result of many factors, including the counterculture of the 1960s and early 1970s, the wide publication of information on magic by magicians such as Aleister Crowley and Israel Regardie, the influence of Discordianism and Robert Anton Wilson, and the popularizing of magic by Wicca.
This article from Leader Magazine appears at the AOS site:
Austin Osman Spare, a policeman's son, once looked like being a fashionable painter. But Mr. Spare decided to paint in London's Elephant and Castle, choosing as models the ordinary people of Lambeth. He rarely charged more than £5 each for them, but they became collectors' pieces.
In 1941, fire and high explosive totally obliterated his studio flat, depriving him of his home, his health and his equipment. For three years he struggled to regain the use of his arms and now at last his work is on view again, paintings which he has done in the cramped basement in Brixton where he now lives with eight or nine cats as company. This studio flat is a mass of litter, the artist himself works in an old Army shirt and tattered jacket. He has no bed. But he still' charges an average of £5 per picture.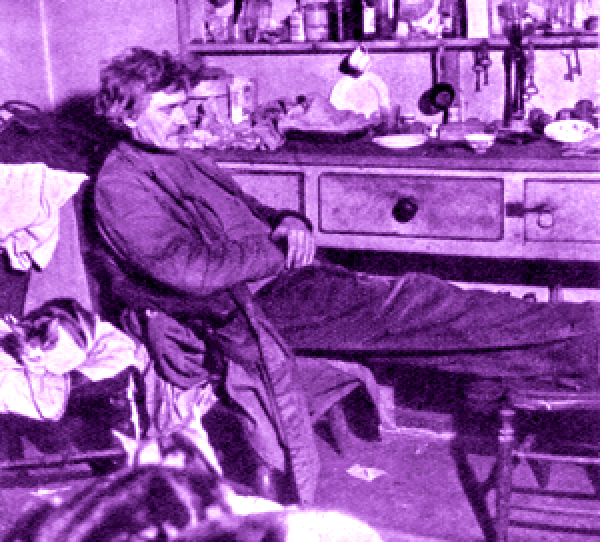 Spare's hobby is the occult. "By turning my head involuntarily" he announces. "I can always see my alter ego, familiars or the gang of elementals that partly constitute my being."
Leader Magazine, January 3, 1948
Spare was destitute, but also a cat lover. One can barely utter the words "starving artist" without stumbling into a long discourse on Spare, and the phalanx of felines that shared his misery and his company attests to the fact that even the most solitary sorcerer needs a cat — or a dozen.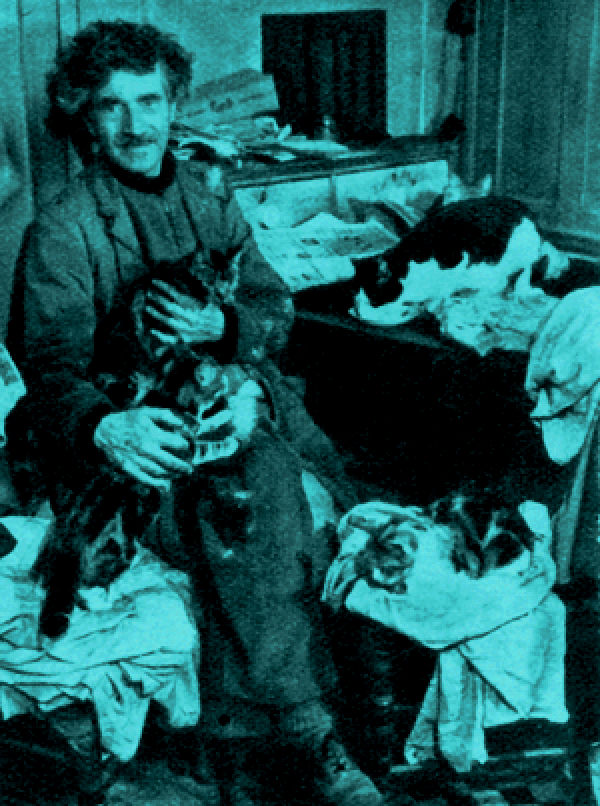 Stay Awake!
Please subscribe to my YouTube channel where I archive all of the videos I curate at Insomnia. Click here to check out more Art posts.