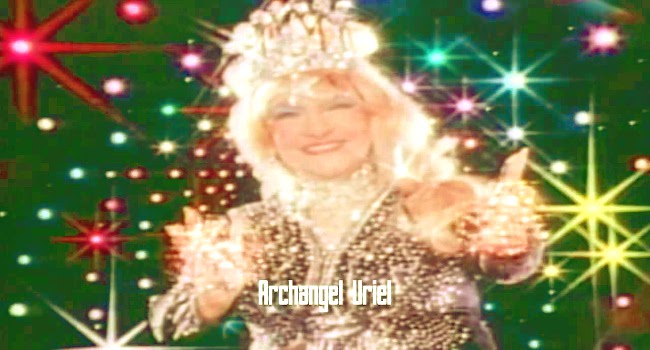 The U.F.O. cult Unarius is a predictably weird organization with a less-predictable relationship to cinema that makes them a documentarian's dream. HP explains…
…members believe that humans have been reincarnated many many times on this planet and others.
When watching a movie like "Star Wars," Unarius members also believe that they're actually seeing a recording of their past experiences on other worlds, according to documentarian Bill Perrine. He filmed the group for a new documentary, "Children Of The Stars."
"They have created a belief loop where they can see a film like 'Gladiator,' have a past life flashback and then make another film about that experience," Perrine told The Huffington Post.
Unarius has been around since the mid-1950s when it was created by former electrical engineer Ernest L. Norman and his wife, Ruth.
Unarius' students believe that turning their past life experiences into low-budget movies helps them overcome the challenges of their previous lives.
Perrine's film discusses the group's beliefs and the interactions of its members. The spotlight shines brightest on Ruth Norman's relationship with her underling and eventual successor Charles Spiegel, who came to believe that he was the fallen angel Lucifer in a past life.
Check out this trailer for Perrine's film. Watch Children of the Stars

now on Amazon.
Stay Awake!
Please subscribe to my YouTube channel where I archive most of the videos I curate at Insomnia. Click here to check out more Counter Culture posts.