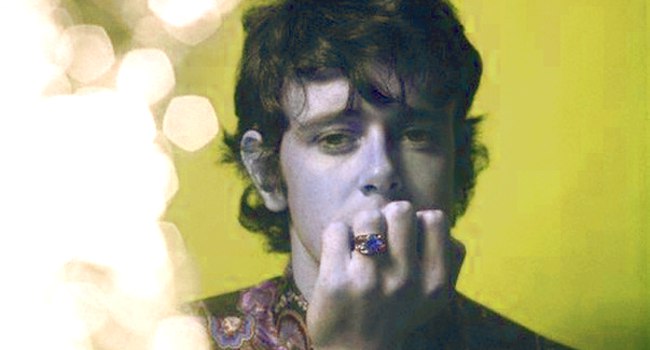 This summer we celebrate the 45th anniversary of the release of Donovan's seventh studio album Barabajagal. Donovan isn't always mentioned among the legendary singer/songwriters of his generation, but put on his Greatest Hits LP and tell me if you hear one bad song. Better yet, take a listen to Barabajagal which is one of his most critically acclaimed recordings due to having the Jeff Beck Group as his studio mates.
Donovan is a lifelong practitioner of Transcendental Meditation who studied the technique with The Beatles in India under the guidance of Maharishi Mahesh Yogi. Donovan's music is full of esoteric imagery and on "Atlantis" — a Barabajagal song I fell in love with as a kid — he delivers a metaphysical recitation on the history of the world before the Great Flood.
Here is Donovan performing the song live on the Smothers Brothers Comedy Hour…
The song is kind of a darker, weirder version of "Yellow Submarine," and in 1990 the tune made a classic appearance in one of the best pairings of music and violence that's ever been seen in a Martin Scorsese film. This clip from Goodfellas is full of profanity and gory murder. If that's the kind of thing that might get you in trouble with your boss you may want to refrain from viewing at work. Or just watch it anyway and find another job.
Stay Awake!
Please subscribe to my YouTube channel where I archive all of the videos I curate at Insomnia. Click here to check out more Music posts