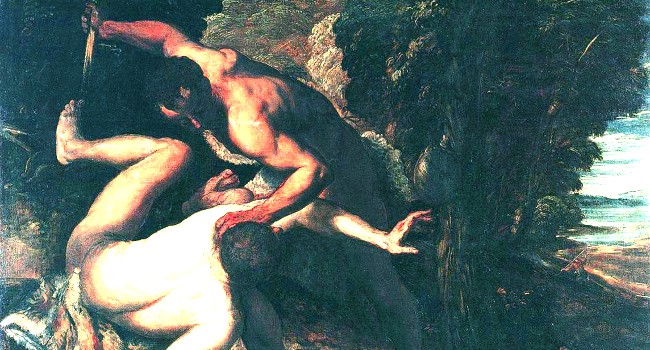 Played a show on Wednesday night and premiered this re-working of the 1977 Bruce Springsteen song "Adam Raised a Cain." I was just messing around with the chords a few months back and working on the song while rehearsing other material for the shows I've been doing lately. It occurred to me that the biblical allusions in the lyrics lent themselves to a more bluegrass influenced context — perfect for a guy and his guitar to play in a solo performance as the grinding electric guitar drenched original would be hard to duplicate in such a setting.
If you made it to the show, thank you! And here is another look. If you missed the performance I'm pleased to share this with you now. If you're familiar with the original and have a thought or two about my take please leave a comment and share your ideas. This cover is being considered for the album I hope to make in the next few months and playing new material live is the best way to get a sense for which songs are really working and which are simply neat ideas that don't seem to actually come across to an audience.
Here's "Adam Raised a Cain" from the Sundown Sessions II at Tavern 96 in Nashville.
Stay Awake!
Please subscribe to my YouTube channel where I archive all of the videos I curate at Insomnia. Click here to check out more Music posts