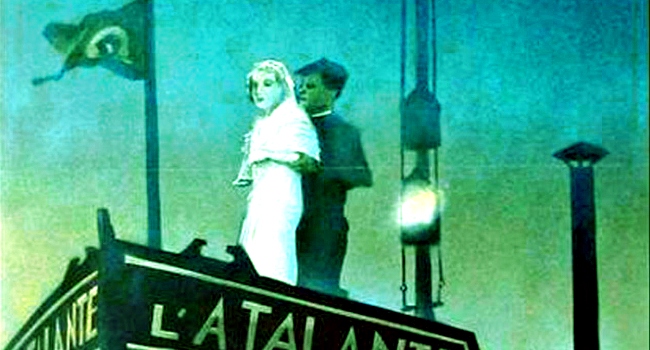 This year we celebrate the 80th birthday of Jean Vigo's masterpiece, L'Atalante. After attempting to make a film about a famous anarchist, Vigo rewrote the script of a romantic comedy instead, telling the story of a canal barge captain, his hapless crew and the woman he adores, loves, marries, becomes jealous of, hates, leaves and finds again, creating one of the best films ever made.
Here's Francois Truffaut, talking about the first time he saw the innovative classic…
Here's the film's famous underwater sequence…
Stay Awake!
Please subscribe to my YouTube channel where I archive all of the videos I curate at Insomnia. Click here to check out more Cinema posts.