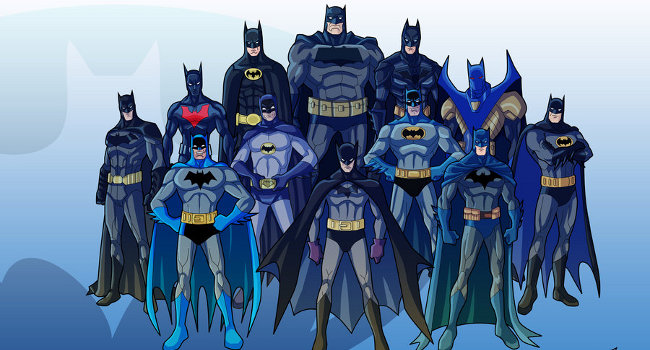 While I've been posting all year about the William S. Burroughs centenary, I have yet to mark this illuminated text with the dark shadow of Batman who is celebrating his 75th anniversary this year. "The Caped Crusader," "The Dark Knight," "The World's Greatest Detective," first appeared in Detective Comics #27 in 1939.
Batman earned his own storylines as he was unique among comic book heroes in that he never had any super powers. Batman honed his intellect and built his body into a crime fighting machine fueled by his vow to avenge the homicidal death of his parents and restore justice to Gotham City. Batman's lone vigilante origins also contributed to recent, noir interpretations that blur the line between the good and evil in the Batman universe. Questions like "Is Batman insane?" are common to the telling of his tale in a way that they could never be in the pages of Superman or Captain America.
Here is the history of Batman from his inky origins to his cinematic debut, featuring commentary by Harlan Ellison, Kevin Smith, Frank Miller and more…
Stay Awake!
Please subscribe to my YouTube channel where I archive all of the videos I curate at Insomnia. Click here to check out more Books posts.