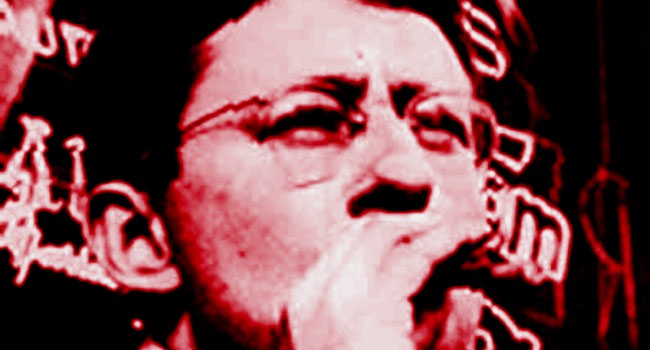 Been having some trouble sleeping lately. Actually, I've been falling right to sleep, but I keep waking up in the middle of the night for an hour or so with some minor nightmare that seems connected to the anxiousness I feel upon fully waking. Of course, the only thing to do is to make myself comfortable, relax and be confident that sleep will come.
That would be the smartest option, and it's ultimately what happens once my eyes get tired again and I'm sure that I can get my ticket to dreamland punched. However, before that, I've been spending my early morning hours adding stories to the Flipboard magazine I've been curating with Joseph Matheny and David Metcalfe.
It's a blast working with such an interesting team as everybody is always turning up some great little nugget of avant garde, countercultural import, and today was no exception. Joseph Matheny posted a couple of stories about French philosopher, writer, filmmaker, activist and revolutionary, Guy Debord who shot himself in the heart 20 years ago in 1994. Here's a remembrance from Verso…
He is now something of a canonical figure in literature, cinema and the art world. It has become commonplace to refer to the media sphere as a spectacle, and the cut and mix practices of today's aesthetics appeals to the apparently similar Situationist practice of détournement for legitimation. He has been, as he might say, recuperated back in to spectacular commodity production. Such is the fate of all avant-gardes…

Debord's work is quite deservedly canonized. His writing has an austerity and beauty all its own. His short autobiographical text Panegyric is a masterpiece. His last work on film, In Girum Imus Nocte Et Consumimur Igni is a highpoint in avant-garde cinema. The movement he co-founded, the Situationist International, endured for some fifteen years and involved some remarkable collaborators, such as Michèle Bernstein, Asger Jorn, Constant and Raoul Vanegeim, whose work is also celebrated and studied…
It was apparent to Debord that the capitalism of postwar France was a new and strange kind of commodity economy, one in which even the parties and trade unions of the working class had become mere images of themselves. If there was a challenge to the spectacle it might come from boredom with the paltry pleasures of commodified life. And come it did, most famously as 'May 1968'. Usually thought of as a student revolt, it was also one of the biggest general strikes in history.

The revolution against the spectacle did not come to pass. By 1972 Debord had wound up the Situationist International and gone into a kind of internal exile. His later work has a tone of revolutionary nostalgia, intended not to mythologize past struggles but more to give courage to those to come to look to their own situation and find what might be possible.

Debord's first film was an experimental adaptation of Society of the Spectacle made from found footage. Here's the movie…
Stay Awake!
Please subscribe to my YouTube channel where I archive all of the videos I curate at Insomnia. Click here to check out more Counter Culture posts.