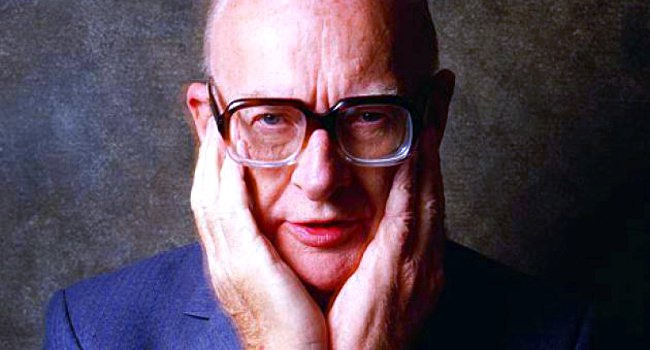 Today we celebrate the birthday of Arthur C. Clarke. We lost Clarke in March of 2008. Before that, Clarke discovered an ancient temple while scuba diving in Sri Lanka, invented the geosynchronous communications satellite, penned the screenplay for 2001: A Space Odyssey with Stanley Kubrick, and — along with Robert Heinlein and Isaac Asimov — established himself as one of the three great titans in the field of science fiction during the genre's second golden age.
Clarke seemed to master everything he turned his attention to, but his cross-discipline expertise never found him loosing his imagination or his sense of curiosity. If anyone might have understandably thought to himself "I have all the answers" that guy would have been Arthur C. Clarke — but Arthur C. Clarke wasn't that guy.
To prove the point, Clarke lent his name to and hosted three different BBC series that investigated unexplained phenomena: Arthur C. Clarke's Mysterious World, Arthur C. Clarke's World of Strange Powers, and Arthur C. Clarke's Mysterious Universe. One can imagine the science writer and the fiction author within Clarke reaching an impasse and declaring a draw on subjects like the supernatural, cryptozoology and the possibility of alien life.
Here is a great YouTube playlist featuring episodes from all of Clarke's series and offering an opportunity to spend time with this brilliantly intelligent and ceaselessly wondering man…
Stay Awake!
Please subscribe to my YouTube channel where I archive all of the videos I curate at Insomnia. Click here to check out more Counter Culture posts.