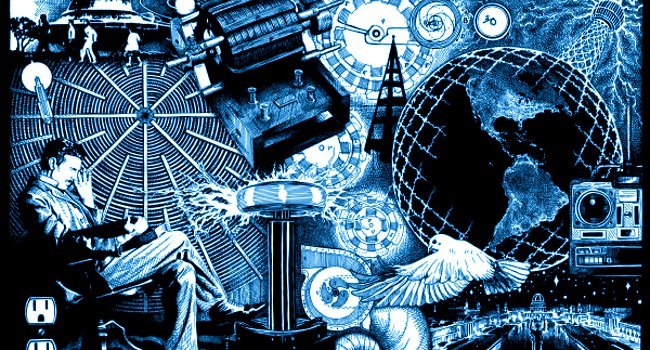 While David Bowie's portrayal of Nikola Tesla in The Prestige is still my favorite on-screen depiction of the famous mad scientist, this 1980 production from Yugoslavia is an ambitious attempt at bringing Tesla's tale to the cinema, and Orson Welles' turn as J.P. Morgan is worth the price of admission. Here's the Wiki…
The Secret of Nikola Tesla (Serbo-Croatian: 'Tajna Nikole Tesle'), is a 1980 Yugoslav biographical film which details events in the life of the discoverer Nikola Tesla (portrayed by Serbian actor Petar Božović). Tesla was born to ethnic Serb parents in 1856 Croatia (at the time, part of the Austro-Hungarian Empire). He arrived in New York in 1884, became an American citizen in 1891, made immense contributions to science and died in Manhattan at age 86 during World War II in 1943.[1]
This biography includes references to his amazing abilities of detailed mental visualization as well as the slowly intensifying personal habits, indulgences or eccentricities for which he became nearly as well known. The film portrays Tesla in a battle with Thomas Edison over the clear superiority of Alternating Current over Direct Current. It also depicts Tesla's dream of supplying consumers all around the globe with limitless free energy.
If you're new to Tesla's story this production is a perfect primer. If you're a Tesla scholar you'll still want to take a look at this rare gem. Here's The Secret of Nikola Tesla…
Stay Awake!
Please subscribe to my YouTube channel where I archive all of the videos I curate at Insomnia. Click here to check out more Cinema posts.