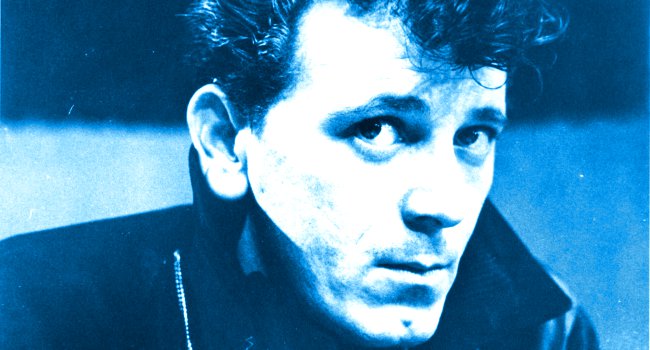 Today we celebrate the birthday of one of rock 'n'roll's original madmen: Gene Vincent embodied sex, drugs and rock 'n' roll about a decade before the emergence of an American generation that would take hold of those values and recreate world culture in a new era of freedom and expression.
By 1969 Vincent was a wounded demon, exiled from the U.S. and touring Europe to adoring fans who might not have noticed that he his bright burning candle was about to fade. Here's the story of this documentary film at Video Beat…
U.K. documentary. A rare film chronicling the first four days of Gene Vincent's 1969 U.K. tour. Teddy boys welcome Gene at the airport as he gets off the plane in London. Gene rehearses with the group The Wild Angels for a TV show appearance and live club gigs. Terrific rockin' performances including "Be-Bop-A-Lula," "Say Mama," "Baby Blue," and more! Unbelievably, the promoters actually try to rip him off!
Gene was suffering debilitating pain from his 1955 motorcycle accident and the 1960 taxicab collision that killed his fellow passenger and friend Eddie Cochran. As Gene performs for his adoring fans, you can practically feel his exhaustion and see the pain behind his determined smile. Less than two years after filming this documentary, Gene died of a burst ulcer. He was only 36 years old.
It's better to burn out than to fade away. Gene Vincent was born today…
Stay Awake!
Please subscribe to my YouTube channel where I archive all of the videos I curate at Insomnia. Click here to check out more Music posts