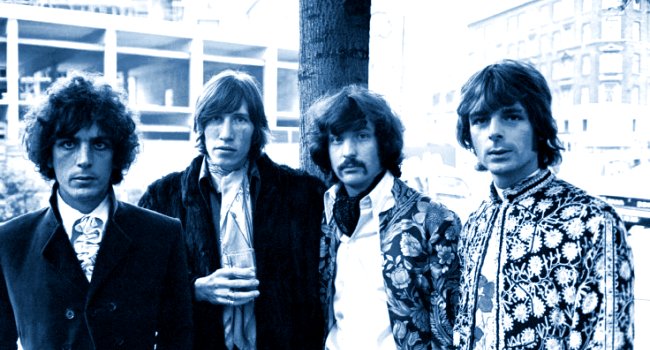 Pink Floyd celebrated half a century over the weekend when Nick Mason and Roger Waters returned to the schoolyard where the band first came buzzing to life. Here's Consequence of Sound with the details…
50 years ago, while students at London's Regent Street Polytechnic, Roger Waters, Nick Mason, and Richard Wright formed Pink Floyd. On Thursday, Waters and Mason returned to their former school to celebrate the band's semicentennial. The pair unveiled a commemorative plaque, and also reminisced about their early years.
"Put it like this: if we'd gone up for Britain's Got Talent, I don't think we would have made it past the audition stage," Mason said. "We weren't terribly good." Added Waters, "We were effing awful."
Pink Floyd is the second legendary music act to receive a Regent Street Heritage Plaque. The first was hung on London's Heddon Street in 2012, the location used in the artwork for David Bowie's The Rise and Fall of Ziggy Stardust and the Spiders From Mars.

A great 2011 documentary tells the band's epic story. Here's Pink Floyd: Behind the Wall…
Stay Awake!
Please subscribe to my YouTube channel where I archive all of the videos I curate at Insomnia. Click here to check out more Music posts