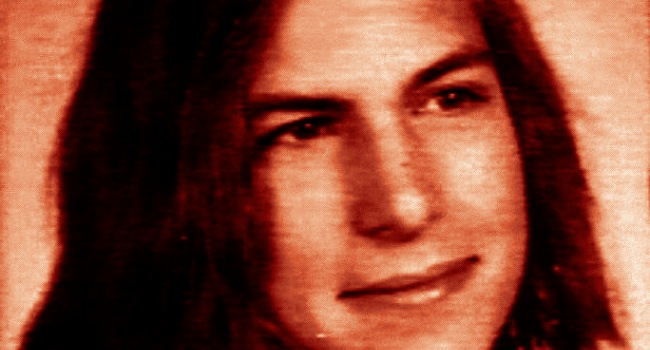 In a recent review, the Steve Jobs film was called the "biggest Apple flop since the Newton." The movie was received with critical praise and fawning adoration for Aaron Sorkin and his screenplay, but at the box office the film is a straight-up bomb.
I liked the film — the structure of the screenplay really is ingenious and the acting is fantastic throughout. The movie may not make a dime, but I'm already predicting lots of nominations in the coming season. Here's a hint: Jeff Daniels.
Here's a review of the film that originally appeared in my column in The Contributor.
What did you think of the movie?
When The Social Network came out it sounded like a terrible idea – how do you make a film about a website? I ignored the movie, and the rave reviews and Aaron Sorkin's Oscar win for Best Adapted Screenplay. I didn't see the movie until I was on a long plane trip to Arizona last January. It turns out that movie is one of the best films of the 21st Century, and Sorkin has repeated the trick of making tech dramatic and cinematic with his screenplay for the new Steve Jobs movie. Jobs is not one of the best films of the century, but it's put together beautifully. I don't think Jobs would care for the content here, but he'd love the design.
Sorkin tells Jobs' story through a three-act arc divided between iconic product launches for the original Macintosh computer, the NeXT computer, and the iMac. The structure offers naturally dramatic settings, outlines highlights of Jobs' (Michael Fassbender) storied career, and puts all the key players in the same rooms. Sorkin's dialog is a sparkling spring that burbles nearly non-stop through most of the movie, carrying both the plot and the characters forward with bristling barbs, quotable lines, poetic insights, and crack-up profanities. Every now and then a clunk of exposition regarding Jobs' childhood or a clang of tech cliche dings the otherwise perfect surface of Sorkin's alter-Appleverse, but the near seamlessness of his creation has me predicting more awards for a writer who's emerged as a master of dramatizing digital culture.
A more conventional script might have started with Jobs and Apple co-founder, Steve Wozniak (Seth Rogen) in their original garage workshop, arguing about how many plug-in slots there should be on the Apple II. That scene is actually in this film, but only briefly and not chronologically. On one level this is a film about both of these Steves: Jobs is portrayed as a visionary and even as an artist who's flawed by a lack of empathy demonstrated in his refusing the paternity of his daughter. Wozniak is the geek with the heart of gold, always sticking up for his team, but also chafing beneath Jobs' sometimes patronizing authority which Wozniak questions. Thankfully Sorkin doesn't paint as broadly as I am here – the relationship is full of nuances and ambiguities, love and loathing, and the depth and complexity we'd expect to find between great friends who realized their dreams together only to diverge into often-conflicting directions driven by ambition and inspiration.
Fassbender and Rogen are very good together, but Fassbender and a mostly-unrecognizable Kate Winslet as Jobs' right-hand woman, Joanna Hoffman, give this film its feet. However, it's Fassbender's scenes with Jeff Daniels as Apple CEO John Sculley that give this film its dramatic wings. From fatherly to foaming Daniels reminds us he's one of our best character actors here, and a scene where Sculley and Jobs re-hash their bitter parting is one of the film's most memorable. Look for Daniels to get some supporting actor attention this awards season.
Perhaps most surprisingly, this film about a guy selling computers offers a thoroughly cinematic experience. Director, Danny Boyle brings a Birdman-like intensity to the backstage dramas with dynamic – never forced-seeming – blocking and fluid, moving camera work. The movie opens with a reference to 2001: A Space Odyssey that points to professional perfectionist Stanley Kubrick as a cinematic analog for Jobs. The movie's connections to The Social Network are obvious, and a scene where a journalist doesn't recognize British code-breaker-computer-genius Alan Turing in one of Apple's "Think Different" ad designs works because Turing is now a household name thanks to another, recent computer movie – The Imitation Game.
Jobs' life has inspired two other feature films so far: the universally panned Jobs with Ashton Kutcher in the title role, and the Alex Gibney documentary Steve Jobs: The Man in the Machine. Gibney's doc covers a lot of the same ground as this film and it's currently streaming on Netflix. If you don't know much about Jobs and the history of Apple its a great place to start, but the pleasures of Boyle's film don't depend on your knowledge of its subject, and perhaps that's its greatest strength: the movie is packed with technical talk, media mumblings and Apple corporate history, but that's not what the film is really about. Steve Jobs is about flawed people trying to build perfect things, and it's fascinating.
Stay Awake!
Please subscribe to my YouTube channel where I archive all of the videos I curate at Insomnia. Click here to check out more Cinema posts.