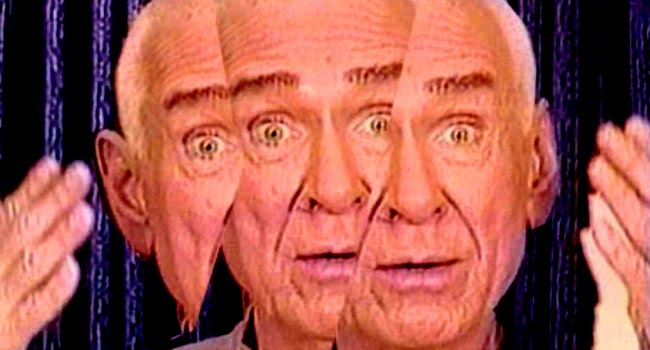 The comet Hale-Bopp was visible to the naked eye in the second half of 1996 but it disappeared into sunlight before re-emerging to the visible eye for the entirety of 1997, becoming the brightest object in the sky in the spring of that year. I remember going out night after night to spot the comet on its travels. It was a marvelous novelty to have this bright burning thing above my head every night, but others were even more moved: the Heaven's Gate cult's 39 members took their own lives on March 26, 1997 in a bid to have their souls ascend to an alien spacecraft they believed was hidden in the comet's tail.
The Heaven's Gate cult wasn't really different from any other group that seeks to control people, but the cult's relatively recent tragedy and the plethora of video the group recorded make their story one of the most interesting contemporary cases of its kind. Here's a British television documentary that tells the tale of the cult's cracked cosmology, the people who believed it, and their desperate last days…
Stay Awake!
Please subscribe to my YouTube channel where I archive all of the videos I curate at Insomnia. Click here to check out more Counter Culture posts.