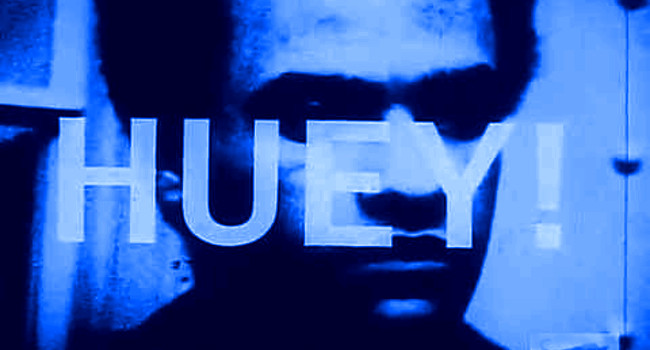 On February 17 we celebrate the 1942 birthday of the founder of the Black Panther Party, Huey P. Newton. Anyone paying attention to Black Lives Matter can't help but see parallels to the same challenges that faced the Black Panthers way back in the 1960′s. Here's a 1968 documentary film made by the Panthers: Huey! honors the group's celebrated leader, advocating for his release from prison…
Documentary film produced by American Documentary Films and the Black Panther Party from 1968, honoring Huey P. Newton's struggle for Afrikan human rights in AmeriKKKa, advocating for his release from jail and addressing issues of racism in AmeriKKKan society. Features scenes from the funeral of Bobby Hutton and the Huey P. Newton Birthday Rally in the Oakland Auditorium on February 17th 1968, with speeches by: Bobby Seale (who explains the Black Panther Party's 10 Point Program in detail); Ron Dellums; James Foreman; Charles R. Garry; Eldridge Cleaver; Bob Avakian; H. Rap Brown and Stokely Carmichael. Also includes views of KKKops showing the weapons and armor they carry in patrol cars and of Afrikans discussing racism in AmeriKKKan society. This film was scripted and directed by Sally Pugh.
Here's Huey!…
Stay Awake!
Please subscribe to my YouTube channel where I archive all of the videos I curate at Insomnia. Click here to check out more Counter Culture posts.