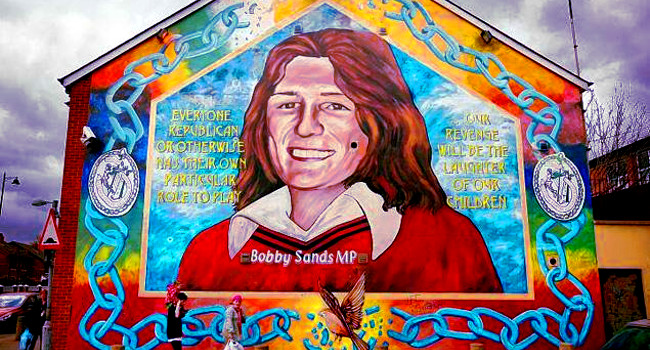 Today we remember the death of Bobby Sands following a hunger strike by Irish republican prisoners at the HM Prison Maze which began on this day in 1981. Sands and his fellow Provisional Irish Republican Army inmates were afforded what amounted to POW status (Special Category Status) determined by negotiations between the IRA and the British Government as a prerequisite to truce negotiations. When the status was revoked Sands and nine others held a hunger strike. The protest made international media, reading as a war between the the protesters and Margaret Thatcher. Sands was elected to Parliament before all ten protesters died of starvation.
Here's Sands's story…
Stay Awake!
Please subscribe to my YouTube channel where I archive all of the videos I curate at Insomnia. Click here to check out more Counter Culture posts.