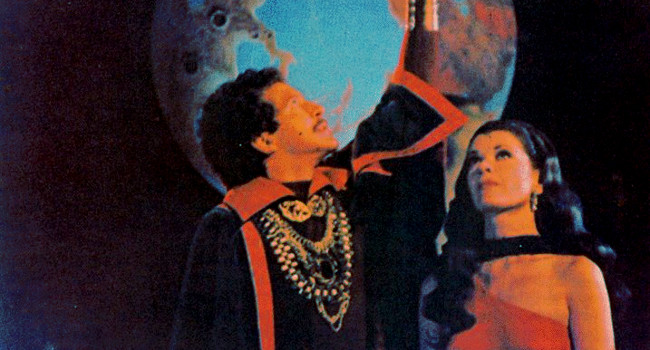 While comic book mavens and Benedict Cumberbatch fan girls are anxiously awaiting the release of the new Dr. Strange film, here's an all-but-forgotten take on the doctor from 1978. Here's the skinny from ComicBook.com…
In the time of Nicholas Hammond as Spider-Man and Lou Ferrigno/Bill Bixby as the Incredible Hulk, Peter Hooten's portrayal as Dr. Strange is sort of swept under the magic carpet.
Premiering on September 6, 1978, the Dr. Strange TV movie was the first attempt at bringing the good doctor to life. They did change around a few things here such as Strange works in the psychiatry department instead of neurosurgery and The Ancient One was replaced by actor John Mills as Thomas Lindmer, acting as his mystical guide.
Hooten's costume definitely had a more oriental look and had the look of the times for Strange, but curious on how they would have handled Strange's other enemies should this have ever been picked up as a series.
Here's Doctor Strange, 1978…
Stay Awake!
Please subscribe to my YouTube channel where I archive all of the videos I curate at Insomnia. Click here to check out more Music posts