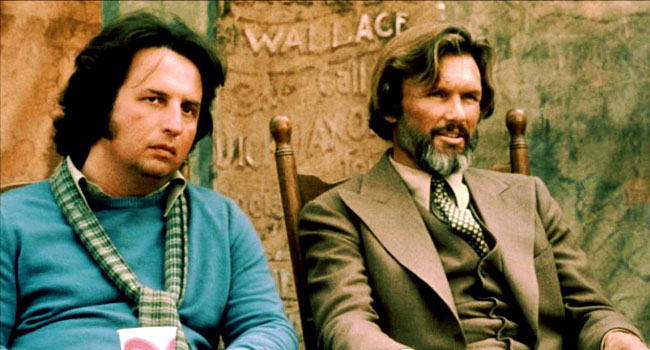 Over the weekend we lost a giant of cinema when Michael Cimino passed away on July 2 at the age of 77. Some might wince at the word "giant" to describe Cimino's work as a writer and director, but he made two masterpieces, and his decade-ish long run between Thunderbolt and Lightfoot (1974) and The Year of the Dragon (1985) make Cimino one of the best directors to emerge from New Hollywood — the American films that span from the late 1960′s to the early 1980′s which represent cinema's high-water mark.
For me The Deer Hunter (1978) is a masterpiece, and so is the version of Heaven's Gate (1980) that re-emerged in 1982. However, in the end, The Deer Hunter made Cimino one of the most important directors of his generation and his follow-up, Heaven's Gate, made him a legendary failure. Here's Variety's word on the documentary Final Cut: The Making and Unmaking of Heaven's Gate…
Vet documentarian Michael Epstein ("The Battle Over 'Citizen Kane,'") draws heavily from well-received 1985 book by Steven Bach, senior v.p. and head of worldwide production for United Artists when UA green-lit "Heaven's Gate." Taking its cue from Bach's tome, pic renders production of ill-fated pic — originally budgeted at $7.5 million, but completed for $36 million — as a slow-motion train wreck.
Ultimately, however, Epstein comes off as appreciably more forgiving of Cimino's fanatical perfectionism and "epic mismanagement," even to the point of suggesting the original 3-hour, 45-minute version of "Heaven's Gate" is, for all its many flaws, "a beautiful, ambitious film" that deserves critical re-evaluation.
Artfully entwining outtakes, production stills, film clips and newly filmed interviews with executives, actors and crew, Epstein methodically charts stormy progress of the initially promising project.
Fresh from his triumph with "The Deer Hunter" (1978), his Oscar-winning Vietnam War drama, Cimino was actively courted by UA and other studios eager to release the hot director's follow-up opus. Bach recalls that, upon seeing "The Deer Hunter," he was equivocal: "This is a potentially great filmmaker." Right from the start, however, the former UA exec (who frequently appears on camera through "Final Cut") had minor misgivings.
During pre-production, for example, Cimino insisted on casting French actress Isabelle Huppert as his female lead. When Bach (among others) complained that Huppert couldn't speak English well enough for the part, Cimino steamrolled over all objections. After that, Bach claims, production went downhill, then off a cliff.
Here's Final Cut: The Making and Unmaking of Heaven's Gate…
Stay Awake!
Please subscribe to my YouTube channel where I archive all of the videos I curate at Insomnia. Click here to check out more Cinema posts