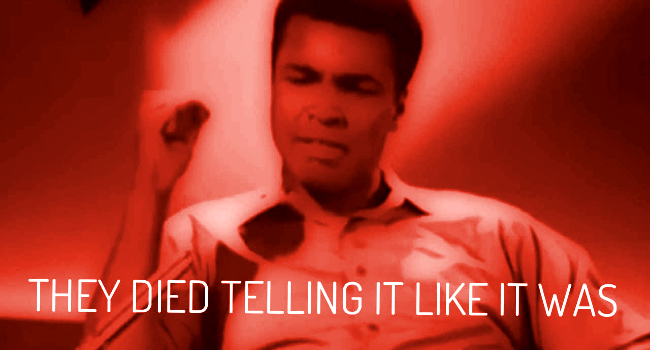 You might not know it, but here in America we're nearly one full month into a prison workers' strike that began on September 9 on the anniversary of the Attica Uprising. I say you may not know it because the mainstream media doesn't recognize detainees as human beings, and doesn't think to illuminate the fact that prison workers who are forced to labor for pennies are effectively contemporary slaves. Here's an update on the strike from Mother Jones…
Following a call for a nationwide prison strike that began September 9, inmates in at least three states have organized work stoppages or staged protests in support of improving their wages and working conditions. Here's the latest on the strike and the issues behind it:
How many prisoners are on strike?
The strike's organizers had originally expected prisoners in 21 states to participate. So far, they say that prisoners in at least 29 prisons in 12 states have launched strikes and more than 24,000 prisoners have missed work.
• In Florida, protests erupted in four facilities last week, and a small group of inmates refused to follow orders at one facility, according to a Florida Department of Corrections spokesperson. The prisons were placed on lockdown, but resumed normal operations on September 12.
• Prisoners at the Kinross Correctional Facility in Kincheloe, Michigan, refused to report for kitchen work, forcing correctional officers to provide bagged food for lunch and breakfast the next day, says Chris Gautz, a Michigan Department of Corrections spokesman. Four hundred prisoners marched peacefully in the yard for several hours, but after a common room area was damaged, the facility went on lockdown, says Gautz. Around 150 prisoners who are considered strike organizers are being transferred to other prisons in the state.
• In Atmore, Alabama, inmates at the William C. Holman Correctional Institute facility did not report to work on September 9, but returned to work on the next day, according to the Alabama Department of Corrections.
• In South Carolina, inmates released a list of demands that included a call for fair wages, restarting GED classes, and "more meaningful" rehabilitation programs.
• In Alabama, inmates who are part of the Free Alabama Movement, an organization that helped launch the strike, released a "freedom bill" that called for the abolishment of free labor from prisoners.

The strike's organizers and supporters on the outside say they are still working to confirm reports of protests as information trickles in.
This morning it was also confirmed that prison guards at the William C. Holman Correctional Facility in Atmore, AL had joined the Incarcerated Workers Organizing Committee in their strike.
With this new information in mind, I wanted to share this video of Muhammad Ali reciting a poem he wrote after the original Attica riots. If you thought the champ's rhymes were limited to cute couplets about fellow fighters, think again…
Stay Awake!
Please subscribe to my YouTube channel where I archive all of the videos I curate at Insomnia. Click here to check out more Counter Culture posts.