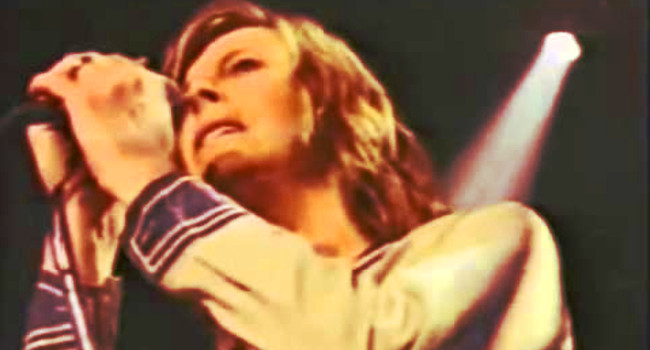 David Bowie was always ahead of the curve. Even in the 1990′s, when it seemed like the entire music industry got blindsided by digital technology and the internet, Bowie was way out in front of the pack: in 1996 he was the first artist to distribute a new song — "Telling Lies" — as an online only release, and in 1998 he launched his very own ISP, BowieNet. Between these pioneering landmarks, 20 years ago, in 1997, Bowie arranged a live "cybercast" from the Boston performance of his Earthling tour. Remembering the man who saw the future as clearly as any artist of his generation, here's another concert film project that was originally created for and hosted on the BowieNet site. Here's the word on The Secret Roseland from the Bootleg Zone…
Interesting one this.
Recorded at the Roseland in New York on 19th June 2000. The show was broadcast by Bowienet, so as well as a dozen songs you get little interview clips and behind the scenes stuff. According to the art, it's directed and produced by Bowie's son, Duncan Jones: according to Wikipedia, he was a cameraman – the jury is out!
Being internet and 2000, it's not the sharpest of pictures (pro-shoot, but slightly grainy), sound is excellent. Presented as a single chapter, no splits at all.
Station To Station with long hair is a very strange combination…

Here's The Secret Roseland…
Stay Awake!
Please subscribe to my YouTube channel where I archive all of the videos I curate at Insomnia. Click here to check out more Music posts