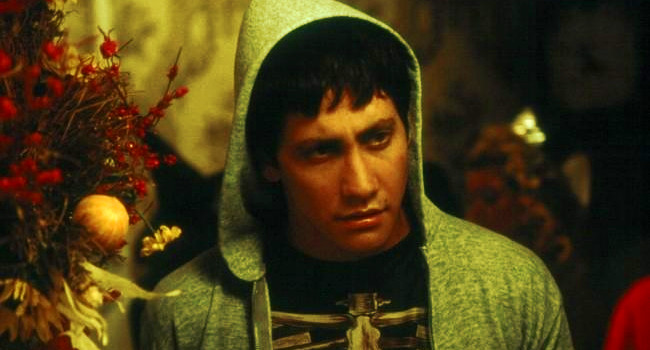 I just read an article about Donnie Darko being re-released in 4K later this year. It might be fun to see that flick — and hear that soundtrack — in a proper theater as many of us only discovered the movie after its original theatrical flop. Here's a look back at the film and a look forward to its new life from The Verge…
Donnie Darko, the 2001 cult classic sci-fi film with incredible historical significance (it jump-started the career of the world's most talented living person Jake Gyllenhaal), is returning to theaters in honor of its 15th anniversary, Entertainment Weekly reports.
The screenings will use a 4K restoration of the film that was released on Blu-ray last December — cool! Some theaters will show the director's cut — I've read that it's bad. A mixed bag, like all events in life.
Donnie Darko famously flopped during its initial theatrical run, which concluded in the spring of 2002. Unfortunately it featured a plot point involving a plane accident and opened in theaters in October 2001 — really bad timing for a really good movie, which in the first place was almost too weird for mainstream audiences and only got made and released because Drew Barrymore insisted on being in it and paying for a lot of it. The director, Richard Kelly, never made another critical hit.
In the meantime, here's a really cool analysis of the Darko universe for newbies and rascally rabbits alike…
Stay Awake!
Please subscribe to my YouTube channel where I archive all of the videos I curate at Insomnia. Click here to check out more Music posts.