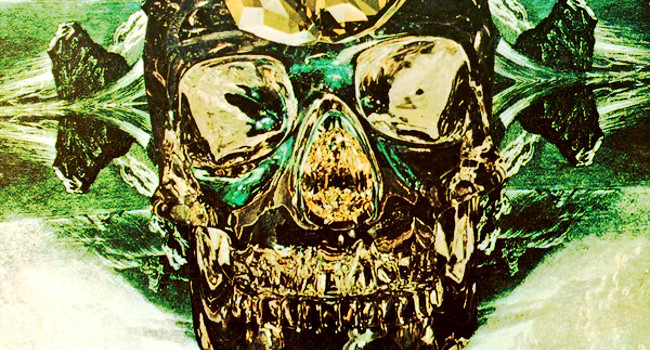 Last night I read an interesting article on the Irish Times site inquiring about the occult content that's popping up all over contemporary art galleries and museum shows. It's a trend that's been with us for about a decade, but now the fad is obviously getting more mainstream notice. Here are a few words…
…Fast forward to our present age of anxiety and it therefore comes as no surprise to discover a resurgence in interest in the mysterious beyond. It's one of our natural survival skills: to seek narrative sense in events. When the events themselves seem senseless, we have to reach further in our thinking. As Sam Thorne says, "there is an answer rooted in our current predicament. It's a moment when optimistic and exciting new ideas about other worlds and, dare I say it, utopias, [meet] a resurgent right-wing nationalism that is closing down those ideas."
As the pedigree of the artists in As Above demonstrates, the ideas themselves are nothing new. Pádraic E Moore, who acted as curatorial advisor to the exhibition, explored the beliefs of the Theosophical Society at the Hugh Lane in 2014, and you could argue that the greater part of John Hutchinson's programme of exhibitions at the Douglas Hyde Gallery in Trinity College Dublin, during his tenure between 1991 and 2016, was dedicated to opening doors of perception to the "other".
This creative preoccupation with magick, the supernatural, and the paranormal also recalls the occult explosion of the 1970′s. That cultural phenomenon resulted in the release of a crazy spoken word record project that serves as a time capsule of those earlier witchy times…
The Paranormal, the Supernatural, and the Occult were very well documented in the 70s. Some of the best books and documentaries on these topics were made in the 70s I would say. How great is it to find such a collection of interviews on vinyl regarding UFO's, Satanism, Indian Magic, and other fascinating topics. The leading experts of that era are represented, and the album features a cool built-in booklet, as well as very rare music with supposed occult power. Even if you think you know all there is to know on these topics, you might be surprised there are tidbits of wisdom here not found easily elsewhere. Overall, a treasure trove of spoken word listening pleasure.
Here's the record…
Please subscribe to my YouTube channel where I archive all of the videos I curate at Insomnia. Click here to check out more Art posts.