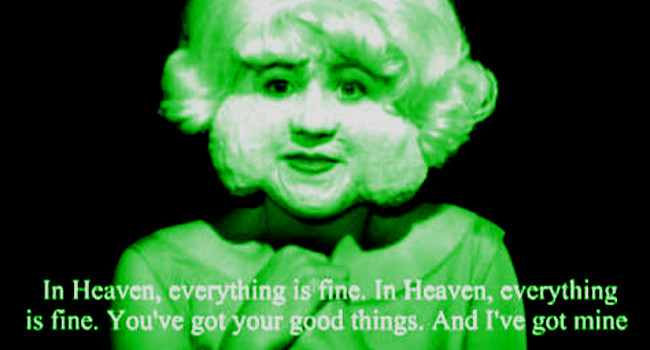 There's no telling which big tent movie might own the summer, but David Lynch has definitely owned the spring — the new Twin Peaks series is confounding viewers and sparking debate online, and Nashville fans of the man were recently treated to an expansive Lynch retrospective at the Belcourt Theatre. In the middle of all this it's easy to forget that Lynch's debut feature, Eraserhead, is celebrating its 40th anniversary this year.
Here are a few words about the Eraserhead screening that I wrote for my coverage of the Belcourt's Lynch retrospective in my weekly film column for The Contributor…
David Lynch's debut feature influenced everyone from Stanley Kubrick to the Coen Brothers while throwing back to the naturalistic horrors of the Grand Guinol theater of 19th century Paris. Eraserhead is the most purely surrealistic film in Lynch's oeuvre. The black-and-white movie has a timeless look, and while themes about abortion and the fear of intimacy occasionally surface, Eraserhead is an underwater dream of a film that announced Lynch as a director who was equally obsessed with the absolutely ordinary and the shockingly extraordinary.
Here's the making of documentary, Eraserhead Stories. This version is slightly sped up and color shifted to avoid being taken down from YouTube, but the overall effect just makes it even weirder…
Please subscribe to my YouTube channel where I archive all of the videos I curate at Insomnia. Click here to check out more Cinema posts