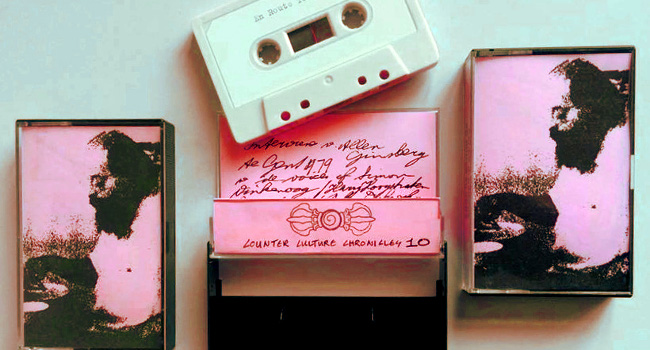 I got back to Nashville late on Monday night after a week at the Sedona Summer Colony in Arizona. I spent last week writing songs, jamming with musicians and talking about movies, art and writing with artists and thinkers from around the country. It was an illuminating, immersive experience in a singularly beautiful setting and I want to thank the Tennessee Arts Commission for helping to make the colony the highlight of my summer so far.
If you follow my blog you know a bit about what was going down recently, but if you missed a post or are just catching up here's a playlist of the videos I made to document each of my new compositions…
Traveling and re-inserting myself into my regular schedule has me starting my posts a little late this week, but I've been coming across lots of rad stuff to point to during my time in the desert. One discovery I made involves a new treasure trove of media from Beat luminary Allen Ginsberg. Here's the skinny from the Stanford Library blog…
Ginsberg comes up fairly often in this blog (e.g. Rebecca Wingfield's recent post about "Howl" going up online), but the release of over 2000+ audio cassette recordings to SearchWorks is truly another cause for celebration. These recordings represent a staggering amount of primary source material associated with the Beat Generation, the bulk of which date from the 1970s to 1990s. Once the open reel recordings and videos are completed, we'll have one of the most comprehensive recorded outputs from a single cultural figure available for the whole world to access.
As a teaser, here's a recording of Ginsberg and Burroughs having an afternoon conversation about art and Jack Kerouac…
Please subscribe to my YouTube channel where I archive all of the videos I curate at Insomnia. Click here to check out more Counter Culture posts.