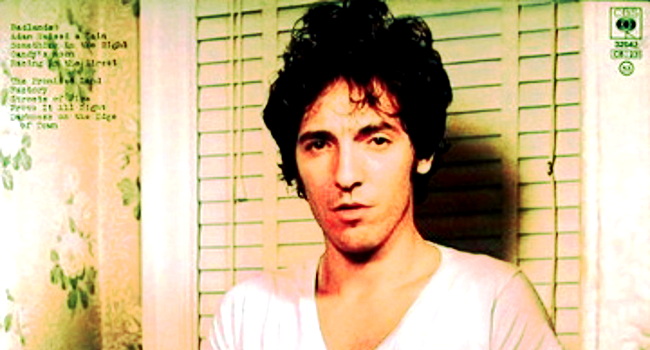 It's a new year with a number of birthdays, anniversaries and notable dates to ponder. Yesterday we celebrated Elvis Presley's birthday and today we're noting that Bruce Springsteen's 1978 guitar opus, Darkness on the Edge of Town, is celebrating its 40th anniversary in 2018. There will likely be more noise about the album when its official June birthday rolls around, but this disc is so essential for me that I'll likely be posting about it here and there throughout the calendar year.
1975′s Born to Run marked the high point of the mythopoeic teenage soul that Springsteen crafted for his first three releases — early Bruce comes off like an American Van Morrison with funky horn breaks accenting his Dylanesque lyrics. But three years passed between Born to Run and Darkness on the Edge of Town while Bruce fought a legal battle with his management, and by the time he emerged in 1978 his style had transformed into lean, mean guitar music fueling stories rooted in the concerns of the working class. Darkness on the Edge of Town is the gateway to the second act of Springsteen's career, it's his hardest rocking record by far, and it's a wide-eyed witness to the dark side of the American dream.
Here's a long interview with Bruce about the making of the record from The Promise documentary…
Please subscribe to my YouTube channel where I archive all of the videos I curate at Insomnia. Click here to check out more Cinema posts.