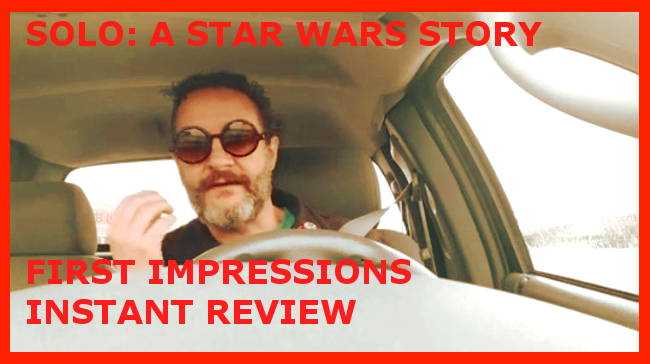 I spent the evening at the media preview for Solo: A Star Wars Story. I've seen a few dissenting reviews pointing out that this Han isn't cynical enough or that this movie lacks a plot with drive. I don't completely disagree with these criticisms, but I also think this movie was always going to upset a bunch of people who didn't get the movie they thought they wanted. Making this film was likely a thankless task for all involved, but I'd give it a four out of five for its solid performances, fun origin story, and stand-out costumes, make-up and design.
Here's the full review…
Please subscribe to my YouTube channel where I archive all of the videos I curate at Insomnia. Click here to check out more cinema posts.