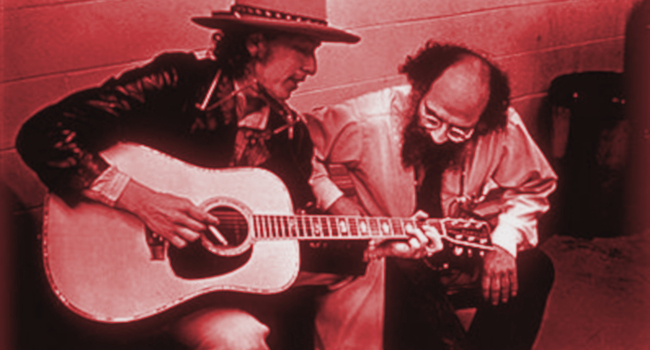 Photo: Elsa Dorfman
I haven't got around to posting a lot about 1968, but we're celebrating the anniversary of one of the craziest years ever, and it's been helpful for me to look back on that yesteryear chaos to remind myself that these times are comparatively calm. Seriously. While everybody is uneasy about the Supreme Court hearings, 50 years ago in 1968 the Democratic National Convention collapsed into a full on riot raging through the streets of Chicago.
I'm reminded of this today because I just discovered this new archive of Allen Ginsberg recordings. Here's Open Culture with the word…
Last month Colin Marshall gave you the scoop on Stanford University's digitization of Allen Ginsberg's "Howl," a project that takes you inside the making of the iconic 1955 poem. As a quick follow up, it's worth mentioning this: Stanford has also just put online over 2,000 Ginsberg audio cassette recordings, giving you access to "a staggering amount of primary source material associated with the Beat Generation" and its most acclaimed poet.
For a quick taste of what's in the archive, Stanford Libraries points you to an afternoon breakfast table conversation between Ginsberg and another legendary Beat figure, William S. Burroughs. But you can rummage/search through the whole collection and find your own favorite recordings here.
Allen Ginsberg's surreal spirituality made the radical Buddhist an unforgettable fixture in Chicago in 1968. Here's the poet trying to meditate the riot into submission. It didn't work, but this is pretty far out…
Please subscribe to my YouTube channel where I archive all of the videos I curate at Insomnia. Click here to check out more book posts.