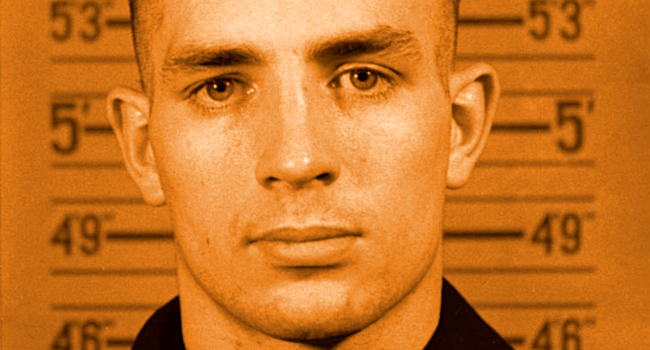 Today we celebrate the birthday of novelist and poet, Jack Kerouac. Kerouac didn't give the Beat Generation its name, but his image and influence on mid-20th century literature are immeasurable, and his On the Road novel continue to inspire the imaginations of young freedom-seekers all over the world. Kerouac followed in the footsteps of heroes like Thomas Wolfe and Walt Whitman to pioneer a musical, expressive prose style that reflected the inventive spontaneity of jazz and heralded the cultural revolution of the 1960s.
Kerouac struggled through his young adult life, completing most of his major writing before the publication of On the Road brought him into the spotlight of literary celebrity. The often hermetic Kerouac had an ideal character for writing, but was uneasy and anxious with the expectations and notoriety that fame brought. He retreated into alcoholism and conservative politics and religion before he drank himself to death at the age of 47.
My favorite Kerouac book is The Subterraneans. The novella has all of the energy of On the Road, but the single setting in San Francisco focuses the narrative and heightens Kerouac's prose. Check out this deep-dive documentary, What Happened to Kerouac from 1986…
Please subscribe to my YouTube channel where I archive all of the videos I curate at Insomnia. Click here to check out more occult posts.
Join our Patreon campaign to receive exclusive, personalized, patrons-only art and music giveaways, and become an insider in this creative practice that keeps Insomnia awake.
Support independent art, music and writing at:
Venmo: Joe-Nolan-11
Bitcoin: 39tcfRTLCyeAD7kmYuxJviFiJP5hBUNHJk
Ethereum: 0x14Ba8044FF25BfDe2b62eFC6d21d7435DeB31796