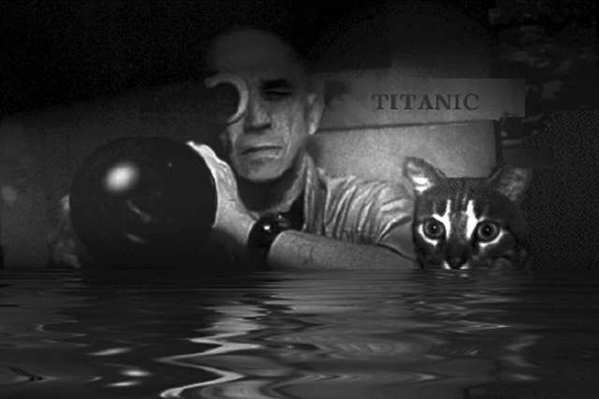 When we were recording the latest episode of the Coincidence Control Network podcast, we got off on so many tangents that we only got through about half of the topics we'd planned to touch on. It was a lively episode so no foul, but there was one bit of news that I felt we should be timely about. Also, it's an obituary and you know how I can't let a week slide by without a few of those capturing my attention.
While directors as diverse as Michael Moore, Werner Herzog and Jean-Luc Godard have made films balanced between documented facts and manufactured fictions, it was French director Chris Marker who invented the film essay. A writer of novels, poems and criticism, Marker fought with the French Resistance during World War II and made his mark after the war creating social interest documentaries. Here's what Ronald Bergan at The Guardian had to say about Marker's most remarkable film, the poetic La Jetée:
Marker's La Jetée (The Pier, 1962), a roughly 30-minute post-third world war story, is made up entirely of stills, except for one brief moving shot of a woman opening her eyes. This futuristic photo-novel film, semi-remade by Terry Gilliam as 12 Monkeys in 1995, abstracts cinema almost to its essence in bringing to life the story of a post-apocalyptic man obsessed with an image from his past.
Read Bergan's full Marker obituary online.
Watch the New York Times' A.O. Scott's ruminations on La Jetée here:
Stay awake!
Watch this performance of my OccupySong at Occupy Congress in DC!
Stream or download my brand new OccupySong right here!