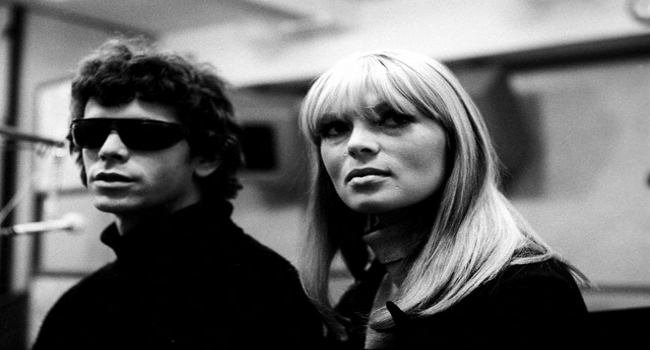 Nico was a fashion model, an actress and a siger/songwriter who is best known for her time with The Velvet Underground and her contributions to their debut album The Velvet Underground and Nico. The Warhol Superstar is familiar to cinephiles for her gorgeous turns in Fellini's La Dolce Vita and Warhol's Chelsea Girls.
Christa Päffgen was born in Nazi Germany in 1938. Her father was killed in the war. By the age of 13, she had quit school to sell lingerie. At 5′ 10″ with outrageous cheekbones, she was a star model on the rise while still in her teens.
While taking acting lessons in New York with Lee Strasberg, Nico met rockers like Brian Jones of the Rolling Stones. Jimmy Page produced her first single and Bob Dylan wrote the song "I'll Keep it with Mine" for her to perform. An introduction from Jones got Nico into Warhol's inner circle and the rest is history.
While many are familiar with the first half of Nico's story, not as many know much at all about the rest of her life. Nico's solo musical career is full of courageous experimentation and her refusal to be just another pretty face is admirable even by today's standards. Her drug problems are the stuff of legend and her strange death wraps even the end of her tale in an air of mystery.
Susan Ofteringer's film Nico Icon sheds light on all of this and more. This rather heavy-handed plot summary at IMDB says it all:
A look into the many lives of Christa Päffgen, otherwise known as Nico; from cutie German mädchen to the first of the supermodels, to glamorous diva of the Velvet Underground, to cult item, junkie and hag. Many faces for the same woman, whom, you realize, just couldn't bring herself to care enough to live.
Here is the film in its entirety. Highlights include early images of Nico as a young model, the origin of her famous name, lots of post-Velvets interview and performance footage of the chanteuse, and a moving homage by friend/bandmate/producer John Cale who closes the film playing piano in front of two massive Julian Schnabel paintings, giving a haunting recitation of the Nico classic "Frozen Warnings."
Please subscribe to my YouTube Channel to access an archive of all the videos I curate on the blog.
Stay Awake!