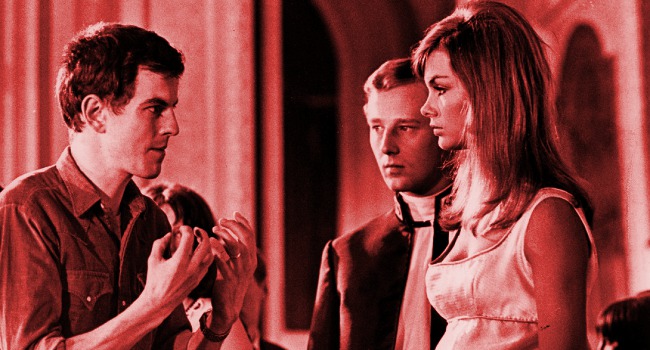 British filmmaker Peter Watkins is a docudrama pioneer who has combined documentary and dramatic cinematic techniques to deconstruct historic events and cultural trends. A pacifist and a radical, Watkins' best work examines media in general and film in particular to ask questions about the relationships between media and audiences.
A powerful and provocative filmmaker, Watkins' films have regularly gathered both opponents and admirers. The War Game imagined a nuclear war in Britain. It was banned by the BBC but eventually won an Academy Award in 1966. Punishment Park explored a violent political conflict in the U.S. just as the shootings at Kent State were screaming from the headlines.
Even John Lennon name-checked Watkins as an influence:
Citing their 1969 Bed-in efforts and Peace Concert, an interviewer asked John Lennon and Yoko Ono, "Is there any one particular incident that got you started in this peace campaign?". John answered, "…the thing that really struck it off was a letter we got from a guy called Peter Watkins who made a film called The War Game. It was a very long letter stating just what's happening – how the media is really controlled, how it's all run, and everything else that people really know deep down. He said 'People in your position have a responsibility to use the media for world peace'. And we sat on the letter for about three weeks thinking 'Well, we're doing our best. All you need is love, man.' That letter just sort of sparked it all off. It was like getting your induction papers for peace!" (p.144, The Beatles – A Celebration by Geoffrey Giuliano)
The Universal Clock: The Resistance of Peter Watkins provides a great primer on the man, his movies and the making of La Commmune in 2000.
Please subscribe to my YouTube channel where I archive all of the videos I curate at Insomnia. Click here to check out more counter culture posts.
Stay Awake