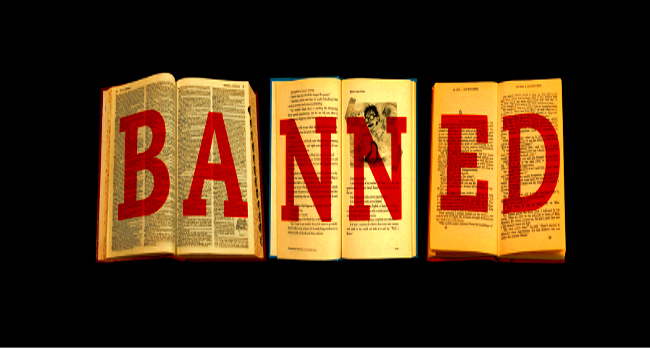 While we all get tired of the endless holidays that have been squeezed into the calendar by charities, special interest groups and greeting card manufacturers, I'm happily celebrating Banned Books Week, which is happening now – from September 22 – 28.
BBW was started in 1982 when the dawn of Reagan's America saw a rise in attacks on free speech in schools at bookstores and in libraries. Since its inception, Banned Books Week has documented more than 11,000 attempts to ban books — as reported by the American Library Association.
The censorship of literature was common even after WWII and it's thanks to brave authors, publishers, editors and readers that we can now barely conceive of the draconian strictures that this country placed on books not-so-very-long ago.
William S. Burroughs' Naked Lunch was one of the last books to be banned by the U.S. Government. You can listen to the whole book right here on my YouTube channel…
The American Library Association's Office for Intellectual Freedom curates a multitude of banned books lists here. Browse a bit and see how many of your favorites have been attacked. For me, Naked Lunch, The Sun Also Rises, Catcher in the Rye, The Lord of the Flies and everything by Henry Miller are all indispensable reading. List your faves in the comments section.
Please subscribe to my YouTube channel where I archive all of the videos I curate at Insomnia. Click here to check out more Books posts.