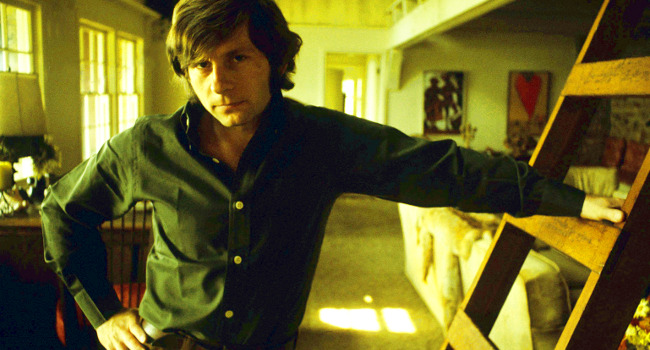 One of my favorite movie-going experiences of 2012 was spending four Saturday and Sunday afternoons watching Mark Cousins' The Story of Film: A 15-hour history of cinema that A.O. Scott of The New York Times called  "a semester-long film studies survey course compressed into 15 brisk, sometimes contentious hours…stands as an invigorated compendium of conventional wisdom."
Before taking on such an ambitious project, Cousins had established his reputation as a film critic as well as the host of the BBC show Scene by Scene. The program found Cousins in coversation with some of the world's best film directors, discussing their most iconic images and sounds.
In keeping with my occult/terror theme for the month of October, this episode of Scene by Scene features Cousins in a bristly interview with Roman Polanski. Besides Polanski's personal horrors, the gifted director has made important contributions to the horror/supernatural genre including: The Fearless Vampire Killers, The Tenant, The 9th Gate and the classic, Rosemary's Baby.
Here is Roman Polanski, Scene by Scene:
What's your favorite Polanski film? Leave a comment and share your thoughts. 
Stay Awake!
Please subscribe to my YouTube channel where I archive all of the videos I curate at Insomnia. Click here to check out more Occult posts.