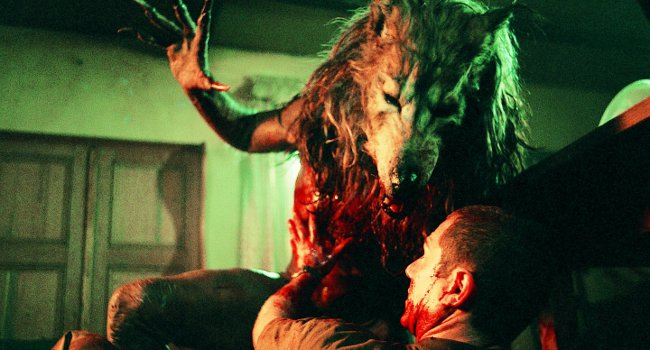 I've been meaning to add more occult/horror-themed posts here — October is upon us and it's time to acknowledge the darker side of these days. And if not "these days" then at least days gone by when curses and hexes struck fear into the heart, and magic was to be found in every grove, valley and field.
Recently my pal Beth Gilmore posted this article on my Facebook page. It's from a study conducted a few years back by three scientists from Athens, Greece. The researchers looked to four medieval physicians to see what they had to say about the disease of lycanthropy. Yeah, that's right — werewolves.
While all three have a unique take, what most interested me was that they all seemed to claim that lycanthropy was a melancholic malady. In other words, werewolves are sad.
Oribasius, a 4th century physician to the Emperor Julian the Apostate, described lycanthropy in Synagogae Medicae:
On Lycanthropy. Persons affected by lycanthropy go out at night time and wander among the tombs. You can recognize them from the following signs: they are pale with dry, dull and hollow eyes, without tears, the tongue extremely dry and without saliva. They are very thirsty and their legs are covered with scars from frequent stumbling. You must know that lycanthropy is a type of melancholy that must be treated by blood-letting until fainting, and offering an appropriate diet and baths with sweet water. Purgation by the hiera of colocynth must be applied twice or three times, and then use the viper theriaca and the other healing methods for melancholy. When the disease is approaching, you must sedate the patient by the use of wet compresses and administration of opium, rubbing the ears and the nostrils, a somniferous method.
Others attribute similar symptoms to this disorder. An important 11th century Byzantine philosopher and historian, Michael Psellus briefly describes the illness in verse in his work "Carmen de Re Medica":
Lycanthropy is a status of melancholy
Meaning at the same time misanthropy.
You recognize the affected man
Running around the tombs at night time
Pale, dry, sad and careless of his appearance.
In the 14th century, Johannes Actuarius, gives a similar description:
Lycanthropy is a kind of melancholy making the affected persons wander at night-time, visiting the tombs and the deserts like wolves, and come back in the morning as their human figure and stay at home. In any case, they have ulcerated legs and feet because of falls on stones and thorns; they have dry eyes and tongue and feeble vision. Some patients fear death while others desire it. Some patients avoid speaking and remain silent and sad while others try to converse with people.
The article "Lycanthropy in Byzantine times (AD 330–1453)", by E. POULAKOU-REBELAKOU, C. TSIAMIS, G. PANTELEAKOS1 and D. PLOUMPIDIS, is found in Volume 20, Issue 4 of the journal History of Psychiatry
Please subscribe to my YouTube channel where I archive all of the videos I curate at Insomnia. Click here to check out more Occult posts.