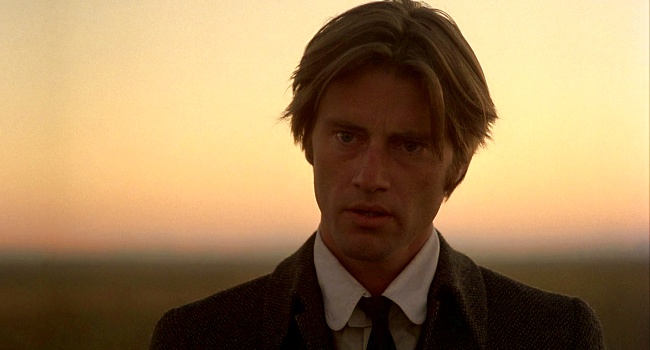 Playwright, actor, songwriter, poet, musician, sex symbol — Sam Shepard has worn many masks over his five-decade career. While his mercurial creative output has acted as a kind of camouflage against any too-intense celebrity spotlights, Shepard's relative obscurity — for a Pulitzer Prize winner and Academy Award nominee — can also be chalked-up to his refusal to submit himself to even cursory media scrutiny.
Shepard's self-imposed-one-man-media-blackout has been nearly total with the exception of the interview he gave for this 1998 episode of PBS's Great Performances. Here's the low-down from the film's website:
A documentary autobiography following Sam Shepard on the journey of writing plays –– featuring the only in-depth biographical interview he's ever given on-camera. This intimate film portrait also features selections from his plays and prose, in performances by Ethan Hawke, Ed Harris, Gary Sinise and Vincent D'Onofrio. Sam Shepard has always referred to the way he writes his plays as a journey — a quest into the idea of self, family and identity. But it is also a journey into the heartland of America – the landscape, the characters, the anxieties, and the music. This documentary catches up with Sam Shepard at a key stage along this route of self-discovery. In 1996, the Signature Theatre Company presented an entire season of his plays at the Public Theatre in New York. Spanning thirty years of writing, the season covered the one-acts of the Sixties, the rock and roll plays of the Seventies, the later works that feature Shepard's recurrent preoccupation with the American family, and concluded with the premiere of his latest play. Though notoriously shy about giving interviews, Sam Shepard speaks eloquently in this film about the process of writing and about the origins of his work.
Here is Sam Shepard: Stalking Himself
Stay Awake!
Please subscribe to my YouTube channel where I archive all of the videos I curate at Insomnia. Click here to check out more Cinema posts.