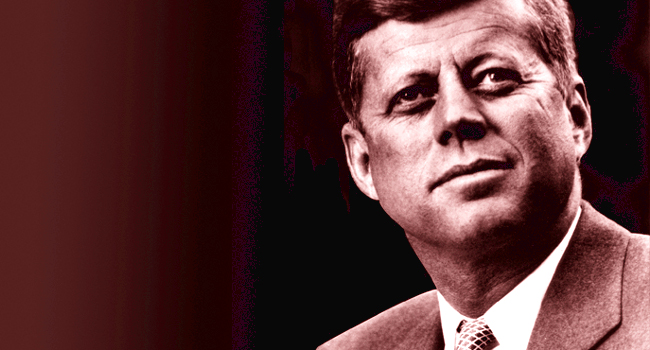 This past Sunday over 2 million viewers tuned-in to the REELZ channel to watch a brand new documentary about the assassination of John F. Kennedy. With the tragedy marking its 50th anniversary this month, I'm planning on regular posts exploring that dark day in Dallas.
Not only was the assassination of JFK one of the most important events in the history of the country, the mystery that surrounds the tragedy gave birth to modern conspiracy culture and continues to haunt the consciousness of a society that finds itself plagued with questions five decades later.
The viewing audience for JFK: The Smoking Gun shows that the killing of the president in 1963 still captures the public mind in a manner that remains undiminished from that moment the shots rang out in Dealey Plaza. It also represents the very latest examination of the crime of the century.
Here's the IMDB summary:
Seventy-five percent of the American people still refuse to believe the official story of President John F. Kennedy's death. They do not think he was killed by a lone gunman but by a mysterious cabal that somehow conspired to have him killed. How can this be? How can a crime this famous, witnessed and investigated by so many, remain a mystery? This is what veteran Australian police detective Colin McLaren is determined to find out. JFK: The Smoking Gun follows the forensic cold-case investigation McLaren conducted over four painstaking years, taking us back to that tragic day in Dallas at Dealey Plaza where the shooting took place, to Parkland Hospital where the president was pronounced dead, to the Bethesda Naval Hospital where the autopsy was conducted and to the conclusions of the Warren Commission that have remained controversial to this day. Driven by a seasoned police detective who, thanks to modern technology, finally had access to all the facts and to witness testimony, the documentary uses logic, reason and time-tested investigative techniques to solve a crime that is every bit as shocking and incredible today as it was when it first happened 50 years ago. Colin McLaren believes he has found "the smoking gun" that killed JFK. Once you've seen this film, he's confident you will believe it, too.
Here's the full film:
What do you think? Do you have a theory about the assassination? Leave a comment and let's see if we can't come to our own conclusions.
Stay Awake!
Please subscribe to my YouTube channel where I archive all of the videos I curate at Insomnia. Click here to check out more Counter Culture posts.