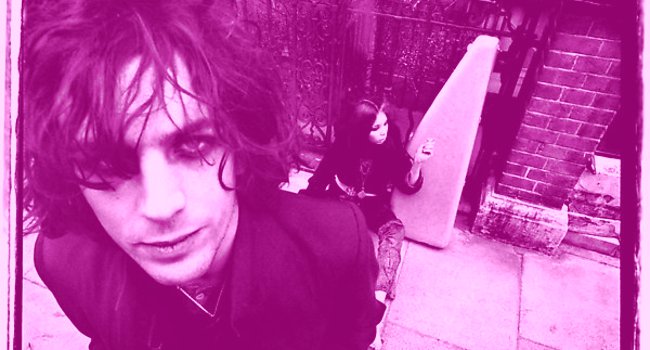 The legend of Syd Barrett continues to haunt the music of Pink Floyd and all rock that sounds remotely psychedelic. Today would've been Barrett's 67th birthday if not for his untimely death in July of 2006. In honor of the legend and the man, here's a fascinating excerpt from a remembrance in The Independent recalling Barrett's 1975 visit to Abbey Road studios where his old bandmates were recording "Shine on You Crazy Diamond.":
In June 1975, while Pink Floyd were recording the album Wish You Were Here at London's Abbey Road studios, a portly, shaven-haired man arrived and stood quietly at the back, watching.
He appeared as the Floyd performed the song "Shine On You Crazy Diamond". It contains the words: "Remember when you were young, you shone like the sun. Shine on you crazy diamond. Now there's a look in your eyes, like black holes in the sky."
At first, they didn't recognise the man, whose head and eyebrows were shaved and who was apparently trying to clean his teeth by holding the brush still and jumping up and down.
But this was the "crazy diamond" himself: Syd Barrett, the subject of the song. He was the most famous "acid casualty" of his generation, and the writer of much of the original material of the group, from which he had been ejected because of his drug-induced eccentricities.
When Roger Waters saw his old friend, he broke down.
Read the full article at The Independent.
Here's an exhaustive documentary about the man and his music:
Stay Awake!
Please subscribe to my YouTube channel where I archive all of the videos I curate at Insomnia. Click here to check out more Music posts.