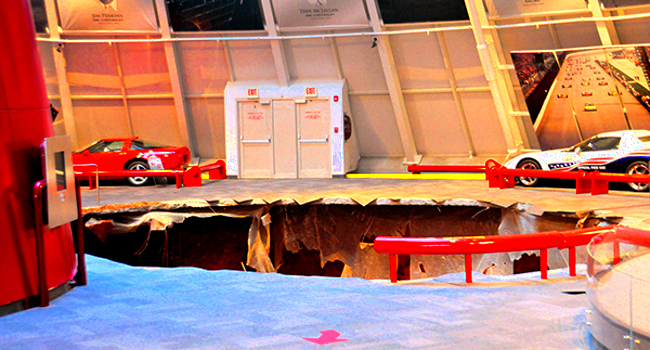 According to my girlfriend, Bowling Green, Kentucky (her hometown) is known for two things: caves and Corvettes. The iconic sports cars are built there and the National Corvette Museum celebrates the city's automotive legacy. The place is also sitting on top of limestone deposits that often give way into the Mammoth Cave system they form as they are eroded by water over time.
Today, this security cam video from inside the Corvette Museum appeared on YouTube. It captures a massive sinkhole opening beneath an exhibition of the cars, with two of the vehicles disappearing entirely…
As of this report, 8 cars are confirmed to have been swallowed by the gaping hole. Our deepest condolences go out to their widows and children.
Stay Awake!
Please subscribe to my YouTube channel where I archive all of the videos I curate at Insomnia. Click here to check out more Counter Culture posts.