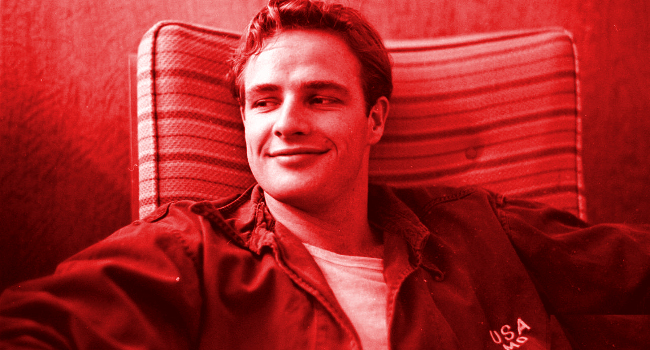 Marlon Brando may have been the best American actor ever. He was a star of the stage before becoming a cinema idol, bridging a career between the two with his performance as Stanley Kowalski in both the Broadway production and the Warner Brothers film of A Streetcar Named Desire — both directed by Elia Kazan.
The actor was famously cantankerous and contradictory, becoming as well-known for his seeming-laziness and infamous pranks as he was for his unforgettable performances in films like The Godfather, Last Tango in Paris and Apocalypse Now.
While he was often flippant about Hollywood and his enormous dramatic gifts, Brando was an energetic civil rights activist, lending his fame, influence and voice to the Black Panthers and the American Indian Movement, and making films like A Dry White Season which addressed Apartheid in South Africa.
This is our tenth year without the star who died in 2004. During the 1970′s, Brando made some of his most important films — he also died in nearly all of them. Check out this reel of his best final scenes from this important era…
Stay Awake!
Please subscribe to my YouTube channel where I archive all of the videos I curate at Insomnia. Click here to check out more Cinema posts.