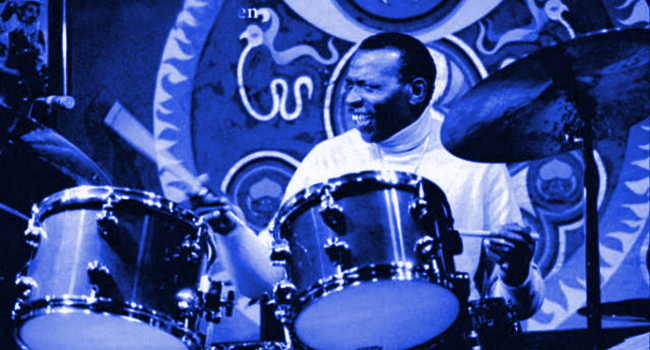 Elvin Jones was a proud son of Pontiac, Michigan and one of my favorite jazz drummers of all time. Jones' pioneering polyrhythmic style paired with his hard-hitting, aggressive playing made him one of the most recognizable and innovative drummers of the post-bop era. Here's a word about this documentary which tells the story of the man and his music:
Jazz bassist Ron Carter might have put it best when he stated in the 1979 video documentary Different Drummer: "The only way to illustrate or accurately define Elvin's contribution is to play a recording of a pre-Elvin Jones drummer, play a recording of Elvin Jones, and then play a recording of a post-Elvin Jones drummer. I think these three examples would best illustrate all of Elvin's contributions to the drums better than words could ever say."
Jones' tenure with John Coltrane marks the formation of one of the most important musical lineups in any genre and it's no exaggeration to say that Jones' imaginative, expressive drumming helped to make Coltrane's cosmic explorations possible. Jones died of heart failure in 2004. He was 76 years old.
Here's Different Drummer: Elvin Jones
Stay Awake!
Please subscribe to my YouTube channel where I archive all of the videos I curate at Insomnia. Click here to check out more Music posts