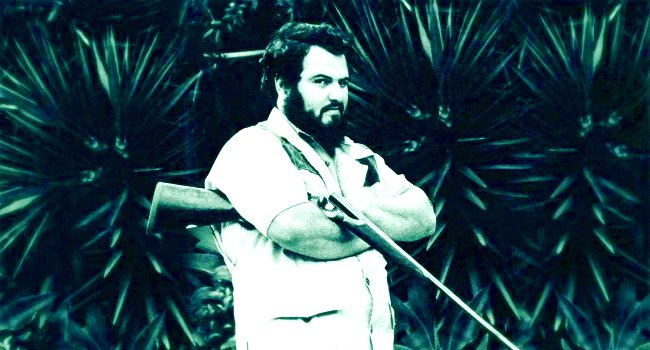 Several posts back I mentioned that this year is the 45 anniversary of Francis Ford Coppola's production house American Zoetrope. It also happens to be the 35th anniversary of the 1979 film Apocalypse Now which was written by Zoetrope man of letters, John Milius and directed — of course — by Coppola himself.
Fellow Zoetroper George Lucas wanted to direct the film, shooting it with a small documentary crew on locations in California. Milius wanted to direct too — his plan was to film in Vietnam in the middle of a real war zone a la Haskell Wexler's immortal Medium Cool which features a third act shot in the middle of the riots at the Democratic Convention in Chicago in 1968. You know you're in strange territory when the cooler head that prevailed was Francis Ford Coppola's, who decided to helm the film himself in yet another bid to make a massive hit that would finally free him to direct the personal films he'd always yearned to make between his other massive hits.
The whole funny, willful, ignorant, hubristic, idealistic, psychedelic, militaristic, surf-tastic and cinematic story is told here, in this warm and generous interview of John by his old friend Francis, which illuminates the central role the writer played in the making of the classic film…
Stay Awake!
Please subscribe to my YouTube channel where I archive all of the videos I curate at Insomnia. Click here to check out more Cinema posts.