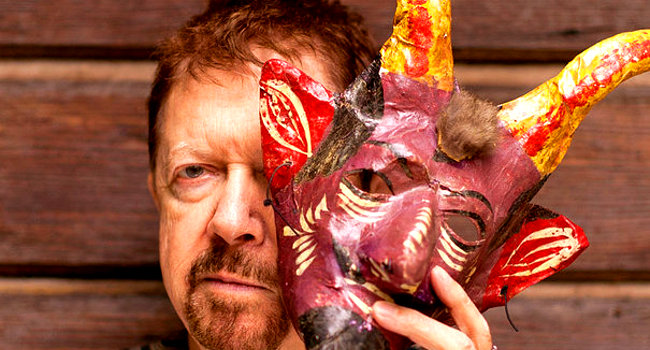 They say you can judge a man by the company he keeps, and according to author Tom Robbins' Wiki page, he's kept his company very well, indeed…
Robbins was a friend of Terence McKenna,[20] whose influence appears evident in a couple of his books. A main character (Larry Diamond) in Half Asleep in Frog Pajamas advocates a theory similar to those of McKenna, involving the history and cultural influences of psychedelic plants. Robbins also spent time with Timothy Leary and the author has said that one of the protagonists in Jitterbug Perfume (Wiggs Dannyboy) exhibited certain characteristics of Leary's personality; Robbins has admitted to using LSD with Leary.[21]
He is friends with Gus Van Sant, and performed the voice-over narration in Van Sant's film adaptation of Even Cowgirls Get the Blues. He has been friends with directors Robert Altman and Alan Rudolph, as well, and has had small speaking parts in five feature films.
Celebrating the recent publication of Tom Robbins new memoir, Tibetan Peach Pie, here is a great little video of the counterculture hero's classic short story "The Purpose of the Moon."
Buy Robbins' Tibetan Peach Pie: A True Account of an Imaginative Life

here and help to support Insomnia!
Stay Awake!
Please subscribe to my YouTube channel where I archive all of the videos I curate at Insomnia. Click here to check out more Books posts.