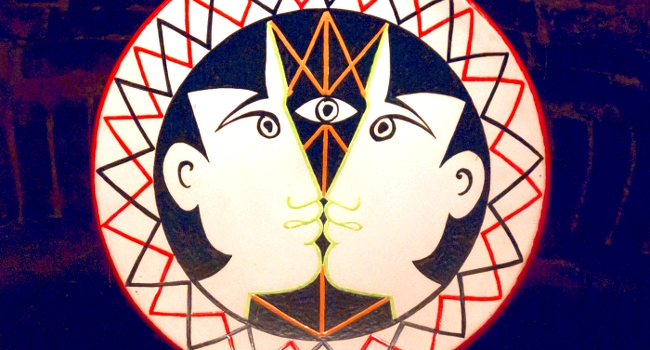 Here at Insomnia we're anticipating a great summer celebration this Saturday, June 21st — no doubt many regular readers are planning revels of their own. With that in mind, check out this amazing 24 hour broadcast of live Indian ragas courtesy of WKCR in New York. The music started last night at midnight and will run straight through until the solstice at midnight tonight, Friday, June 20.
Here's the skinny from the site…
On Friday, June 20, over 40 world-class musicians will perform Indian classical music live on New York City radio station WKCR (89.9 FM-NY, HD1, and streaming on www.wkcr.org). Join us, beginning at midnight at the end of Thursday June 19 and ending at midnight at the end of Friday June 20th, for 24 sets of Indian Classical music over the course of 24 hours.
The raga is not a tune, melody, scale, mode, or any concept for which an English word exists. Instead, a raag functions both as description and prescription; it describes a general melodic practice, while it prescribes rules on how to build a certain melody. Compositions in Indian classical music are built on the rules of a raag.

I can't imagine a better soundtrack for the season. Grab the Mp3 stream here to catch the sun as it fills the sky.
This post was inspired by the great photographer John Rogers. The best of summer to you, my brother.
Stay Awake!
Please subscribe to my YouTube channel where I archive all of the videos I curate at Insomnia. Click here to check out more Music posts