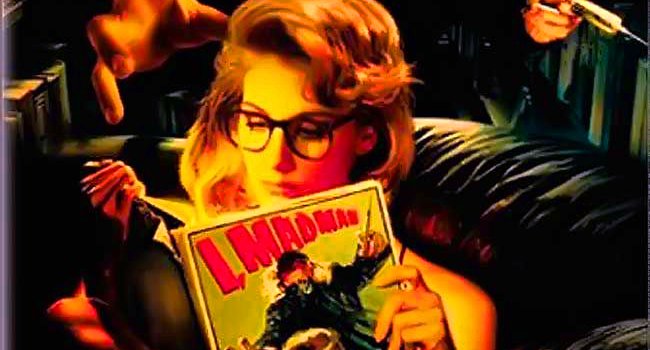 Another scary post for the month of October, this time I'm looking at horror flicks that were released on October 13. 13′s seem especially potent during this witchy month and, of course, October is always prime time for a horror flick to open in the theaters.
Luckily I'm not the only person interested in this sort of calendar/cinema/occult/horror mix-em-up. The good people at the Horror Society have been counting down horror movie releases by the day all month. Check out their site to see what they've come up with for today. Here's their list from last year on this day:
Color Me Blood Red 1965
You'll Like My Mother 1972
Halloween 5 1989
I, Madman 1989
Dollman vs. Demonic Toys 1993
Strange Days 1995
The Lost World 1998
Phantasm IV: Oblivion 1998
Behind The Mask: The Rise of Leslie Vernon 2006
The Grudge 2 2006
Rotkappchen: The Blood of Red Riding Hood 2009
A few of these — Halloween 5 and and Phantasm 4: Oblivion and The Grudge 2 m— are from familiar series, but most of these had me scratching my head before finding the gem I, Madman. This is a cool little slasher film with a literary premise that finds a deranged murderer leaping from the written page into the real life of used bookstore employee and avid horror reader, Virginia. It's a super-fun, clever, low budget horror flick that's propelled by its novel — pun intended — premise and Jenny Wright's Saturn-nominated turn in the role of Virginia which is universally praised by lovers of the film.
Here is I, Madman…
Stay Awake!
Please subscribe to my YouTube channel where I archive all of the videos I curate at Insomnia. Click here to check out more Cinema posts.