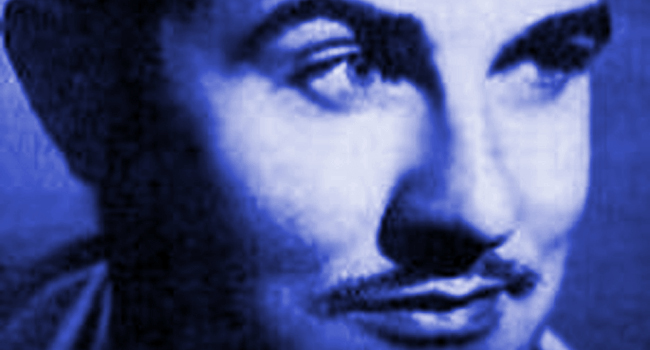 Continuing our string of spooky October posts, today we celebrate the birthday of filmmaker Ed Wood who was born on October 10, 1924. Wood died of a heart attack at the age of 54, but first he made a series of science fiction and monster films that weren't so much scary as they were scary-bad.
Wood also challenged social taboos like transgenderism way back in 1953 with his first film Glen or Glenda which was based on the life Christine Jorgensen and Wood's own predilections for transvestism — if Wood's monster movies failed to spook his sympathetic treatment of LGBT issues at the dawn of the Eisenhower Era was a true shocker.
Wood's camp aesthetics have garnered him a cult following, but here at Insomnia we love Wood because he was a true Hollywood dreamer who imagined himself to be an immortal filmmaker before actually becoming one.
Here's a BBC Channel 4 documentary about Wood, his odd life and his terribly memorable films…
Stay Awake!
Please subscribe to my YouTube channel where I archive all of the videos I curate at Insomnia. Click here to check out more Cinema posts.